Hanoi Luangprabang touring bike 10 days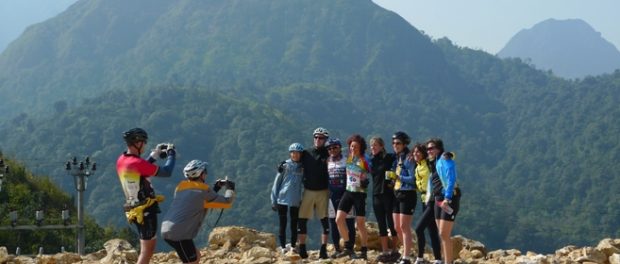 HANOI-LUANGPRABANG -TOURING CROSS BIKE
TRIP HIGHLIGHTS
This tour combines some of the best landscape of Vietnam like Tam Coc-Trang An… We start in Hanoi and end of tour in Luang Prabang,the cycling tour with stop over homestay with Muong Minority people in Hochiminh trails . Continuing on the subsequent exciting descent also offers outstanding sceneries through local tea plantations, tribal communities and vibrant countryside. We'll cycle into the picturesque , through the surrounding hills of Pu Luong .
Leaving Vietnam , we'll bike into Laos. Agrarian local life and untamed topography means that most of the population lives in bamboo huts that cling to the sides of scarred, limestone hillsides. We'll finish our bicycle trip in atmospheric Luang Prabang.
A true cycling expedition
Testimonials of this trip
Joe,
Merry Christmas also. It's been a week after I came back in Tokyo and just getting things settle after a long three weeks vacation .Just want to thank you that I have enjoyed every moment with you and the tour in Vietnam. I had a lot of fond memories and these will not be forgotten. It was a great trip and will see again soon
Jose Dec,2008
Day 1: Hanoi –Ninh Binh (+-75km)
After breakfast in hotel , transfer to out side of city to Hoa Binh . Start ride down other side of the spectacular mountain to Ninh Binh, river side, plenty of timeto stop and take pictures of the local landscape, riverside. Arrive in Tam Coc. Overnight in Hotel. ( B,L)
Day 2: Ninh Binh– Cuc Phuong- Hochiminh Trails (+-65km)
in the morning cycling down to Trang An , spam boat trip visit mountain , cave on river of World Heritage site . After that take 70 km ride down other side of the river to Kenh ga- Nho Quan, continue ride to Hochiminh trails road , enty of timeto stop and take pictures of the local sights in rice field . Arrive Khanh villages, dinner and overnight in homestay of village. .Overnight in home stay of local house.(B,L, )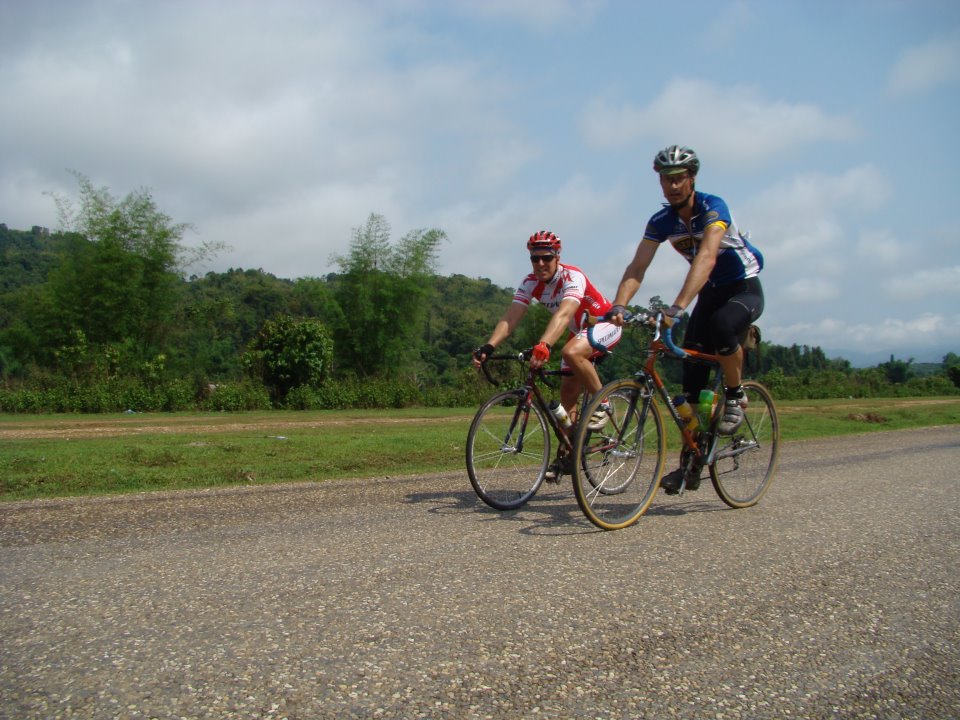 Day 3:Hochiminh trails-PuLuong (90km)
After breakfast in illages, we continue cycling down to Vu Ban, then cotinue cycling to Pu Luong, you have 2 big hill 600 m to 800m before arrival Pu Luong. Second night in hometsay . We have dinner and overnight in local house. (B,L,D)
Day4: Pu Luong- Quan Son ( 80km)
Today we cyclingfrom Pu Luong to Quan son, the cycle tour wil cycling through rice fields, villages, landscape mountain … Most off time we traveling on the back roads, less traffic. After arriving at Quan Son , check in small local hotel . Then have dinner and sleep at the hotel .
This morning, we make a run for the border by bus on National Highway 15 through Pu Luong and and Pu Ha Nature preserves to beat the 11:00AM border closing (about 70 miles). (B,L)
Day 5: Quan Son-Nameo border – Sam Neua ( +-65km)
This morning, we make a run for the border by bus preserves to beat the 11:00AM border closing (about 40 miles). After crossing into Laos, obtaining visas and meeting up with crew, begin riding on national route 217 , cycling uphill towards Vieng Xai on paved roads under some of the most picturesque karst scenery in Laos, passing hilltribe villages in the area, including Thai Dam, Thai Dang, Meuy, and Kmu. Picnic lunch en route.
After lunch, continued riding to Vieng Xai. After arrival, freshen up before driving outside of the town to explore a nearby network of hundreds of caves. The caves, both natural and artificial, were developed and used by Pathet Lao in Vieng Xai during the Vietnam war, including Khayson Cave, the office and residence of the Pathet Lao chief during the war period, and Souphanouvong Cave, also called Red Prince Cave, the residence of royal Prince Souphanouvong at one time. Then, onto Nouhak Cave, named for Nouhak Phoumsavang, who served as Lao PDR.
Overnight in Sam Neua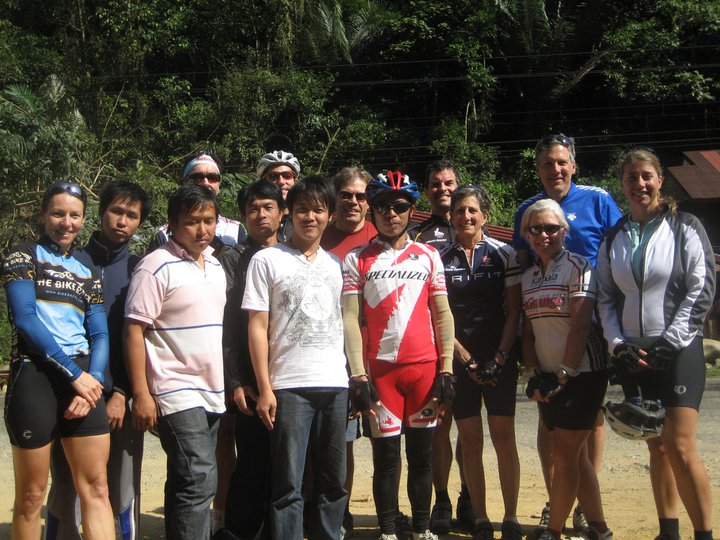 Day 6:Sam Neua- Vieng Thiong (B,L )
After sunrise breakfast, departing for an epic day's journey over the "Laotian Alps" to Vieng Thong, cycling over the massive 4,000+ foot Phou Lao and Phou Leuy mountain passes, where we'll spy the 2,062 meter peak of Phou Leuy and 2,079 meter Phou Pan-Cnai in the distance. From Vieng Xai, we continue riding on national highway 6 to Nam Noen (64.5 miles and about 4,500 feet) of climbing. En route, pausing to explore Hing Tang (Suan Hin), a man-made formation of vertical stones that may be related to those on the Plain of Jars. At Nam Noen, we'll turn northwest (right) on route 1 towards Vien Thong, a hilly 36 miles way. After arrival in Vien Thong, walking to nearby hot springs to soak worn legs before exploring the small town set on the Nam Khan River and largely inhabited by a collection of hill tribes particularly Hmong and "lowland" Lao. Before dinner, we'll stroll to neaby hot springs to soak our legs. Overnight at simple guesthouse.
Day 7: Vieng Thiong- Nong khia
Our longest, most difficult day. Another early sunrise departure after breakfast (optional, but recommended van shuttle to ay least top of the first climb). National route No 1c between Vieng Thong and Nong Khiaw passes through beautiful scenery with lush green mountains, even in the drier season when we are passing through.
After departing Vien Thong, cycling on flats until reaching our first challenge, a 2,400 foot climb, before descending to a winding river valley road for about 12 miles until we reach our next climb of about 2,100 feet, plummeting down to Vieng Kham at mile 86 (at 1,200 feet elevation). After a third climb of 900 feet, the rest of the day is over the undulating hills on a paved, good-condition side road heading northwest to Nong Muang, a picturesque northern outpost being discovered by backpackers. (B,L)
Day 8; Nong kia- LuangPrabang
On to the historic and enchanting city of Luang Prabang. We follow the banks of the Mekong before entering the city proper. It's also possible, with advance planning, to bike the 20k in the opposite direction to Nong Khiaw and then take a boat down the Nam Ou .River. This will take you right by the Pak Ou caves at the confluence of the Nam Ou and Mekong Rivers. (B,L)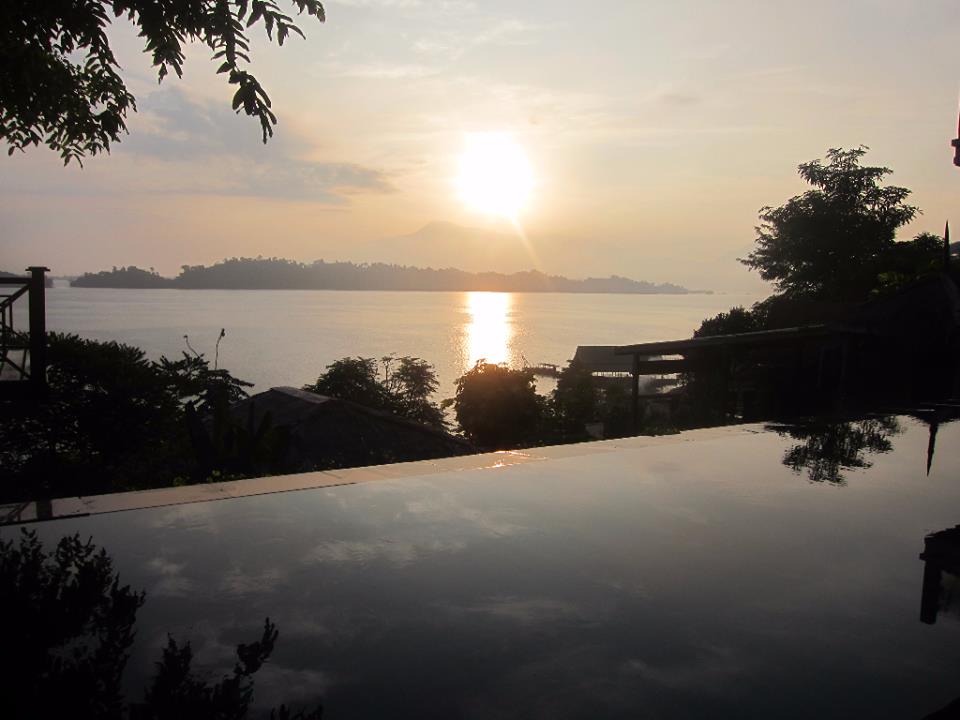 Day 9:LuangPrabang
Today is a rest day in Luang Prabang. Luang Prabang is encircled by mountains and situated on the banks of the Mekong where it meets the Nam Khan river. There is a lot to see in this World Heritage Town: Temples, Monasteries, the Royal Palace and French Colonial Architecture as well as the beautiful falls outside of town. It's worthwhile to get up and observe the monks collecting alms at 6 am (B,L)
Day 10: Luang Prabang departure:
Free time until transfer to airport for departure flight. End of service. (B)
Email us for details itinerary: info@bikingvietnam.com: bikingvietnam@mail.com
Tour Cost
| | | |
| --- | --- | --- |
| Group Size | private tour | Group tour |
| Price/person | 2,250USD | 1,880 USD |
Note: Prices are based per person, double occupancy, with a separate cost for solo travelers. If you are traveling in a group but prefer single accommodations, a single supplement fee applies. Triple accommodations are not available in many of the destinations we visit.
Best Time to go
From October to May,
WHAT'S INCLUDED
English speaking local guide
Accommodations in hotels in Hanoi, home stays and local hotel around trip as mention
Meals as mention with B= breakfast, L= Lunch, D= dinner
Sightseeing and activities as noted in the itinerary
Ground transportation
Additional guides where necessary
Entrance fees and permits
Basic medical
WHAT NOT
International airfare; meals not noted on itinerary; Vietnam visa; insurance other than basic medical ; optional tipping to leader, guides and local staff; excess baggage charges; international airport taxes; cost of medical immunizations; items of a personal nature (alcoholic beverages, laundry, etc.).
Bike Hire
Trek4500, Giant Yukon including in tour price in Vietnam, Trek 4300 in Laos,
Bikes suggest : XC hardtail, Cyclo-cross, Touring, 29er rigid
If you bring your bike please ensure that you bike is in good working order before you leave on tour. If you are not the most mechanically minded we suggest that you get your bike looked at by a professional bike mechanic. In particularly we would suggest looking and adjusting all wheel spokes, greasing all your bearings, checking your brakes/gears cable, tighten all nuts and bolts, check chain, quick release clamps, tires and put in new inner tubes and check wheel rims are not worn. In addition make sure the bike is well serviced and ride it with as much care and attention as possible.
Gears checklist
Total Distance
+- 750 km
Number of cycling days
9 full days and one half-day
Average Daily Distance:
+- 85km
Off Road
5%
Max. Altitude
1.700 metres
Road Surface
This tour follows a mix of asphalt roads, broken roads. A lot of up hill with 10 to 12% with 3 or 4 climb per day You should be confident of your physical condition .
Support
One or two 15-seat air-conditioned transit vans converted to take bikes and bikers.
Group Size
Minimum 2. Maximum 12.
Staff
Groups of 6 or more Vietnamese cycling guide and drivers and assistants. Groups of 4-5, an experienced English speaking Vietnamese cycling leader plus guide and support team.
Accommodation
1 night in 3 star hotel in Hanoi. 8 nights in comfortable tourist class hotels, 3 nights in basic tourist class hotels. All accommodation has a/c or fan, hot water and private facilities.
Food
All meals are included except lunch on day 1 , and lunches, dinners on Day 12, 13 .
Break every 15- 20 km ( 10 miles) for tea break with water, coffee ,tea, juice, bread, tuna ,banana, apple… including: nutritional ( 3 Clif Bar MoJo energy bars /per day)
During the " BikingVietnam.com" the main meals are breakfast and the evening meal. Thus, breakfast should be large and substantial (and include cereals). We recommend that all participants should bring a supply of their favorite cereals as many of the hotels where we stay don't yet have cereal on offer at breakfast.
For lunch (picnic) you will need to make sandwiches in the morning, and take some fruit. We recommend you also bring along some of your favorite energy bars.
The evening meal will be in a restaurant, and precooked by the Organizers. We will make sure there are always plenty of carbohydrates and protein on the menu.
Don't forget adequate hydration is as important as a good meal and so you should make sure you carry enough water with you. In some stages there is no where to "top up" along the way. Follow your guides instructions for each stage. We recommend you use a hydration pack with at least 2l capacity, rather than water bottles. The water bottles don't carry as much water, plus it will get warm during the day, they are not as hygienic and the water bottle cage can get in the way when you may have to carry your bike.
Summary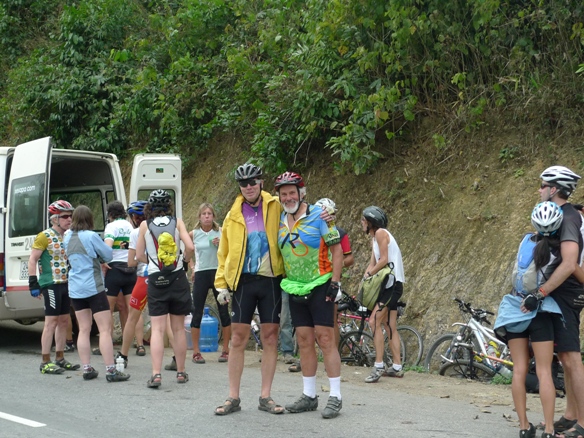 Author Rating
Brand Name
Product Name
Hanoi Luangprabang cycling
Price
Product Availability