HANOI-LUANGPRABANG cycling Vietnam Lao in northern way gravel bike
This trip use gravel road bike or touring bike for cycling combines some of the best mountain parts of Vietnam and Laos.
We start in Hanoi and end of tour in Luang Prabang.
TRIP HIGHLIGHTS
Take the overnight train to Lao Cai, near the Chinese border, and then on to Sapa . The premier destination in North Vietnam, then cycling over 2,000 meter high Tram Ton Pass. we'll ride through a land still untouched by the modern world. Continuing on, we'll climb the region's 1,750 m mountain pass into the land known by the local Hmong people as Sin Ho. The subsequent exciting descent also offers outstanding sceneries through local tea plantations, tribal communities and vibrant countryside. We'll cycle into the picturesque Na River gorge, through the surrounding hills of Lai Chau and into Dien Bien Phu.Leaving Dien Bien Phu, we'll bike into Laos. We cross into Laos at Tay Trang, outside Dien Bien Phu. We bike through the remote Northeast of Laos before heading South at Odomxai. We stop in Luang Prabang, a Unesco World Heritage Site, the tour ends in LuangPra bang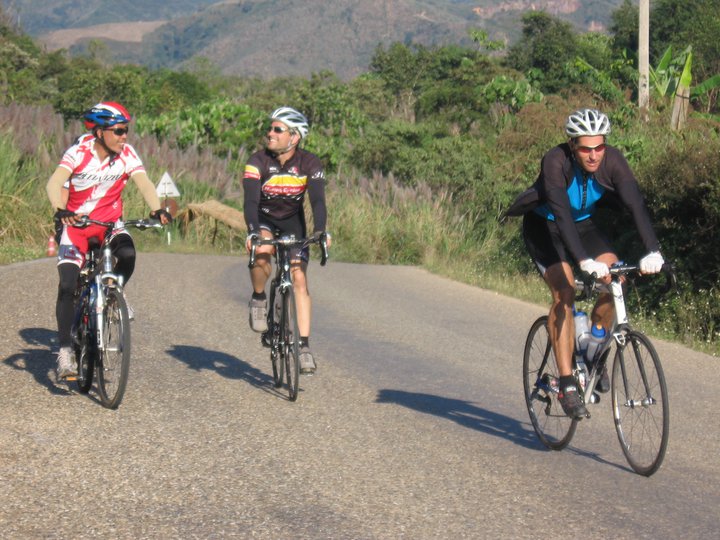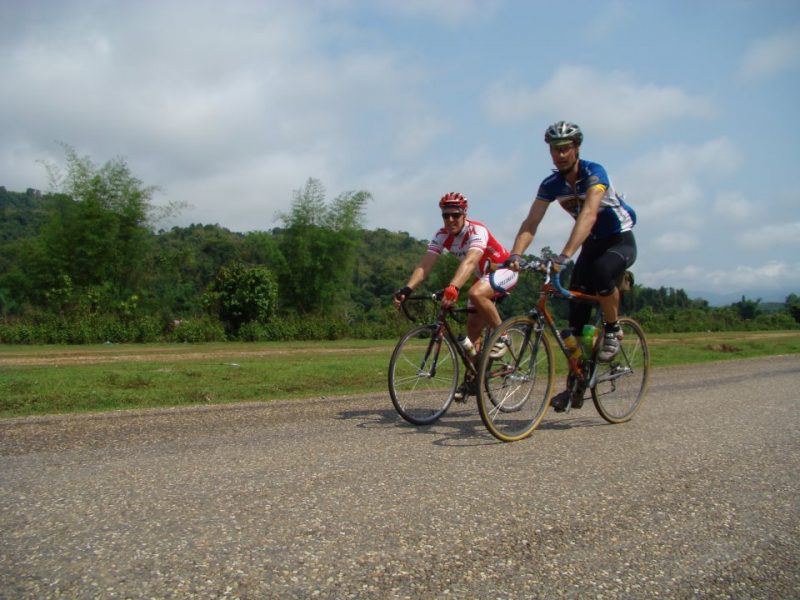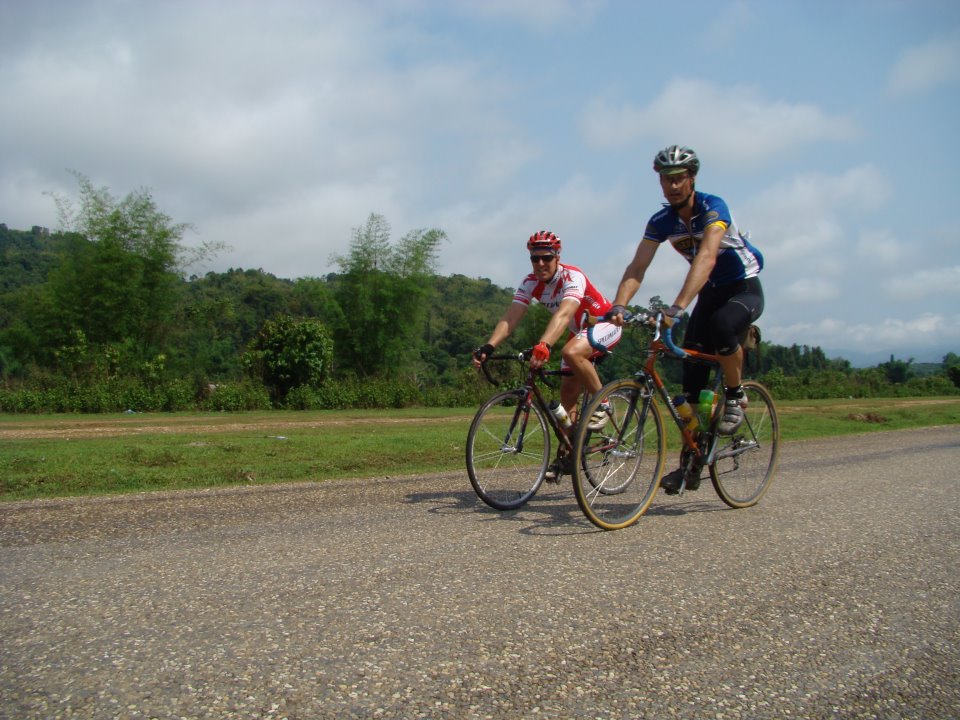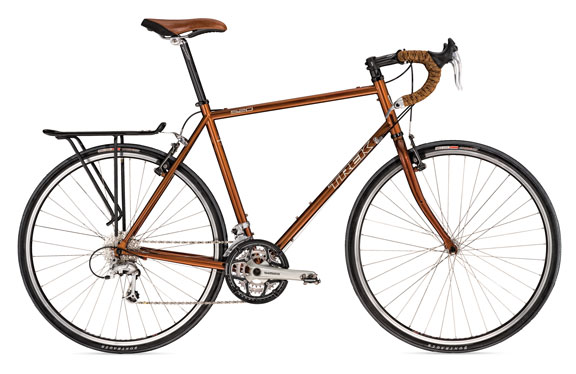 Testimonials of this trip
Joe,
Merry Christmas also. It's been a week after I came back in Tokyo and just getting things settle after a long three weeks vacation .Just want to thank you that I have enjoyed every moment with you and the tour in Vietnam. I had a lot of fond memories and these will not be forgotten. It was a great trip and will see again soon
Jose
Dec,2008
night 1: Hanoi – Lao Cai
Hanoi meeting: PM group meeting, Transfer to Hanoi railway station to catch the night train to Lao Cai at 20:15. Overnight on train
Day1 :LaoCai-Sapa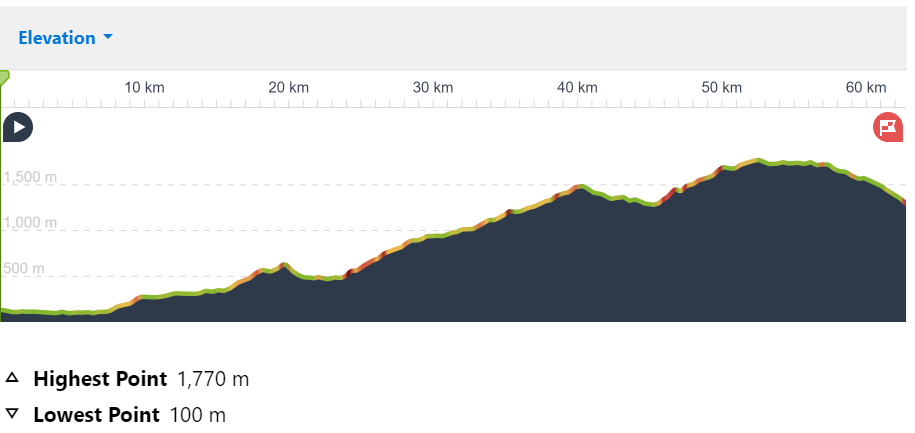 Arrival Lao Cai at 6 AM,. Arrive in Lao Cai: after breakfast, transfer to Bat Xat ( 30 km )Back road riding to Sapa. Afternoon rest and free time for visiting Sapa. Overnight in Sapa . (B) Sapa hotel or homestay 2*
Day2 Sapa-Lai Chau: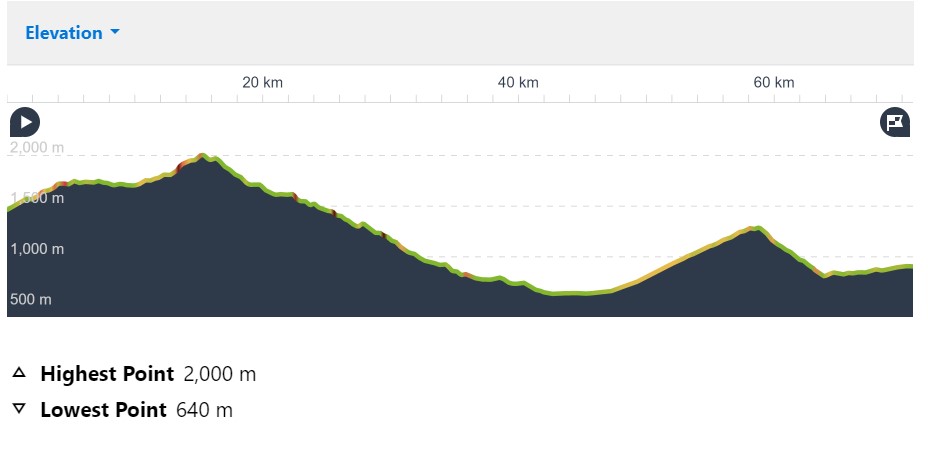 Ride over Tram Ton Pass and downhill to  Tam Duong. (+- 80 km ) . Overnight in Lai Chau.(B)
3* Hotel
Day 3 :Lai Chau- Xin Ho( +-65km )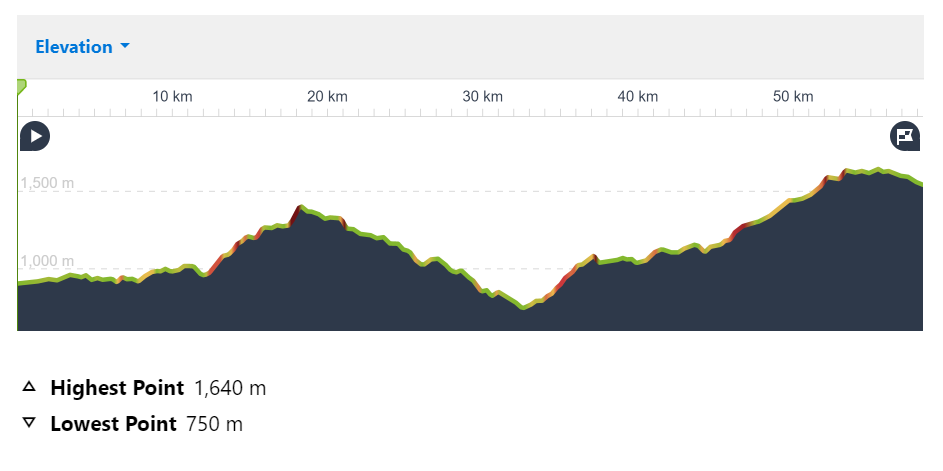 There are two hard climbs today the first starts after 1 km with a 11 km ascent but the second, and most challenging comes at the end of this stunning day, with an 25 km strength-sapping climb. All this hard work is easily forgotten as we finish the day with a stunning descend on a winding road into XinHo .Overnight in hotel in XinHo 2* hotel. (B)
Day 4: Xin Ho- MuongLay  ( +-75km)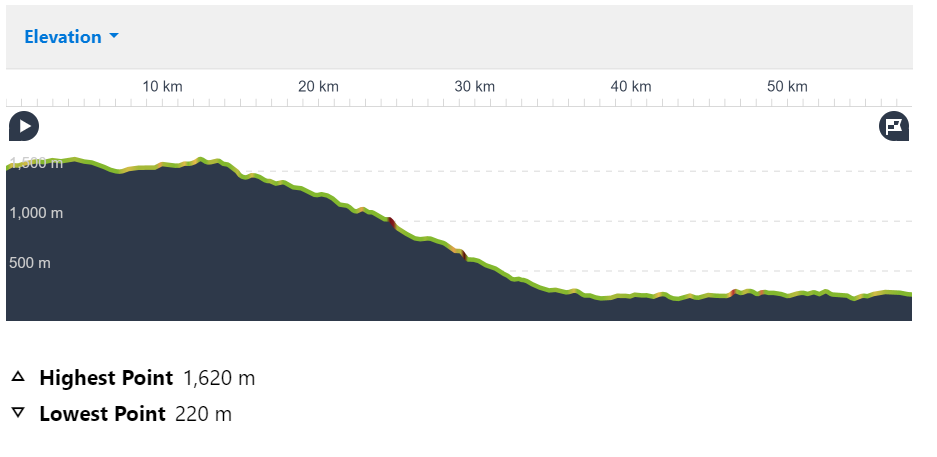 Ride down to LaiChau We have a couple pretty big climbs and then follow the picturesque Nam Na river into Muang Say (aka "Old Lai Chau"). We stay at the hip Lan Anh Resort where there no doubt will be an active badminton game in the evening.  (B)  2* hotel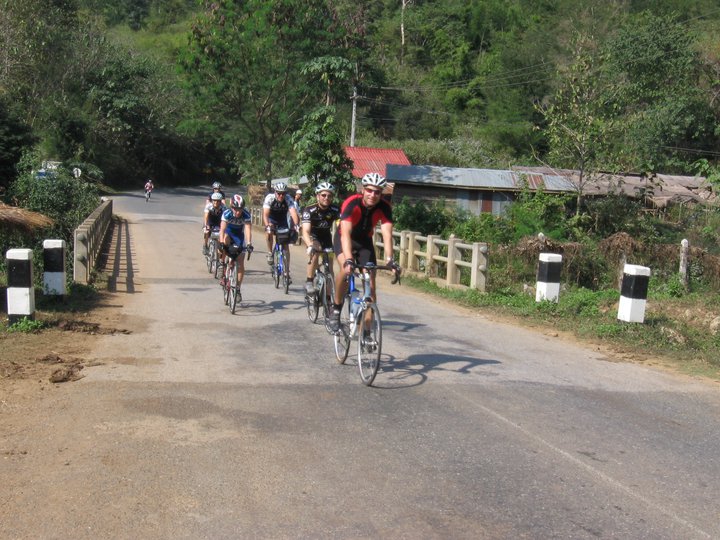 Day 5: Muong Lay-Dienbienphu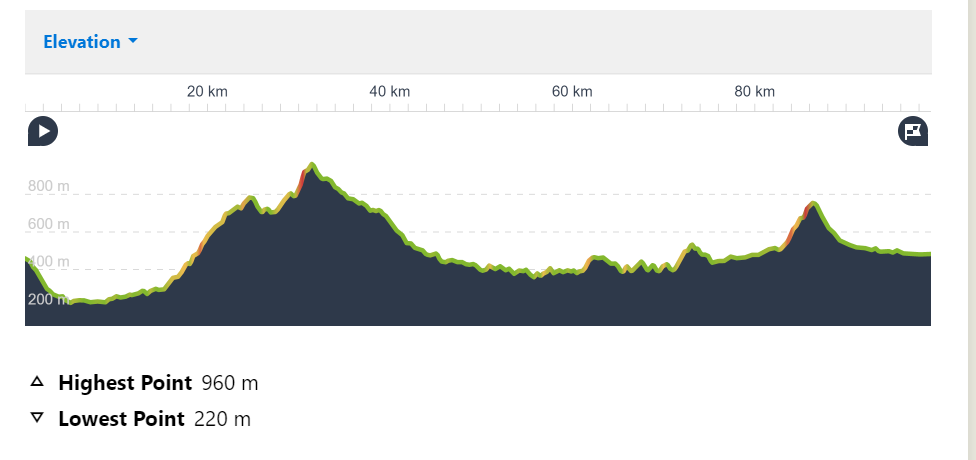 In 1954, the French Garrison at Dien Bien Phu was pinned down when the Vietnamese were able to do something thought impossible….carry heavy artillery into the mountains. When you ride in this area you will wonder yourself how they ever did it. The siege at Dien Bien Phu ended in a French surrender and marked the end of French Indochina. Little known is the fact that the US had developed a plan to aid the French by using tactical nuclear weapons at Dien Bien Phu. 105k – Rated 3.5. (B). 3* hotel
Day 6: DienBien Phu-Muong Khua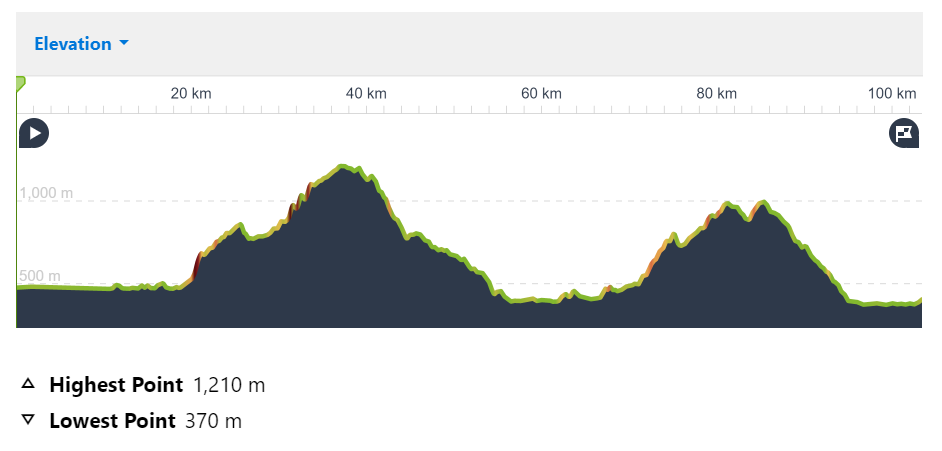 We depart Dien Bien and cross into Northeast Laos at Tay Tran. This is the least populated section of Laos. We continue on to Muang Khua on the banks of the Nam Ou river. (B)
Home stay
Day 7: Muang Khua to Odomxai   (+-95km)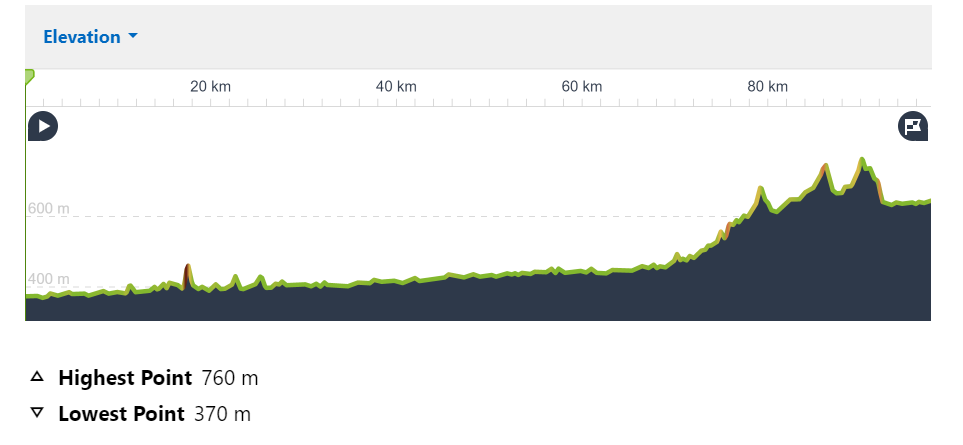 Over night at the nicest place in town.(B)
Odomxai hotel : 2* hotel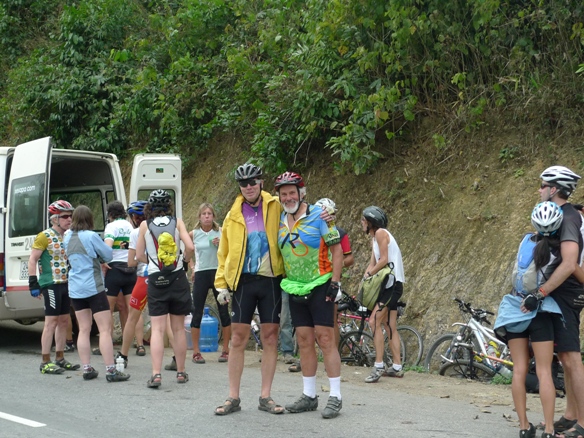 Day 8: Udomxai- Pakmong
In the morning we will load our things into boats for a trip down the scenic Nam Ou River ( boat not including ).  We will pass places that are only accessible by boat and which do not  see many visitors.   At Nong Kiau we disembark and ride our bikes 37k to Pak Mong.  (B)  Pakmong Hotel 2*
Day9: PakMong-LuangPrabang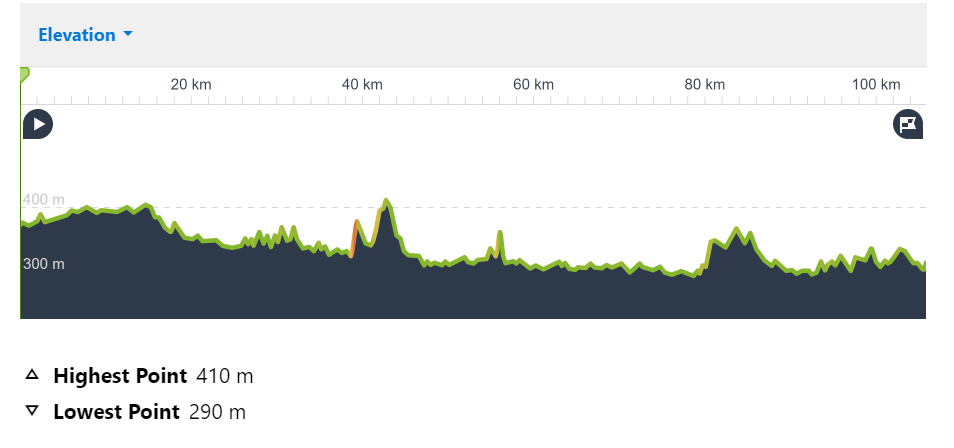 On to the historic and enchanting city of Luang Prabang. We follow the banks of the Mekong before entering the city proper. It's also possible, with advance planning, to bike the 20k in the opposite direction to Nong Khiaw and then take a boat down the Nam Ou River. This will take you right by the Pak Ou caves at the confluence of the Nam Ou and Mekong Rivers ( boat not including ). Luang Prabanghotel 2*
Day10:  Luang Prabang (B)
end of service
Customize this trip: bikingvietnam@yahoo.com: vietnamcycle@gmail.com
Tour cost self guide :

| | | |
| --- | --- | --- |
| Group Size |  1 | 2-3 |
| Price /person | 1,980USD | 1,490 USD |
Note: Prices are based per person, double occupancy, with a separate cost for solo travelers. If you are traveling in a group but prefer single accommodations, a single supplement fee applies. Triple accommodations are not available in many of the destinations we visit.
Best time to go:  year around
Self-guide tour including :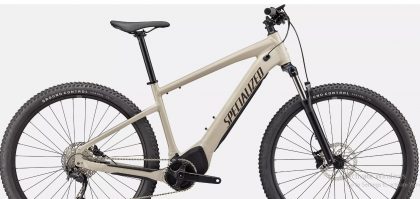 Pick up car transfer luggage, bicycle, biker
Bicycle rental : Electric Specialized Tubo Tero  see the details of bike >>>
Hotel 3* x 5 nights , hostel x 4 nights with breakfast.