TRIP HIGHLIGHTS
This is long cycling tour in Mountain of North West Vietnam is undoubtedly the best place to cycle in the country.
The roads see virtually no tourists and avoid Vietnam's notorious highways.
The landscape is stunning, amazing karstic rock formations, stilted houses with thatched roofs, mountains nestled between limestone outcrops and the highest concentration of hill-tribe people in the country.
We pass through villages of H'mong, Tay, Dao and Xa Pho. Vietnam has the richest and most complex ethnic make-up in the whole of south east Asia. These minorities, whose markets and festivals add such color and character to the areas we cycle through. This tour riding in 100% pave asphalt road , but alot of mountain climb every day .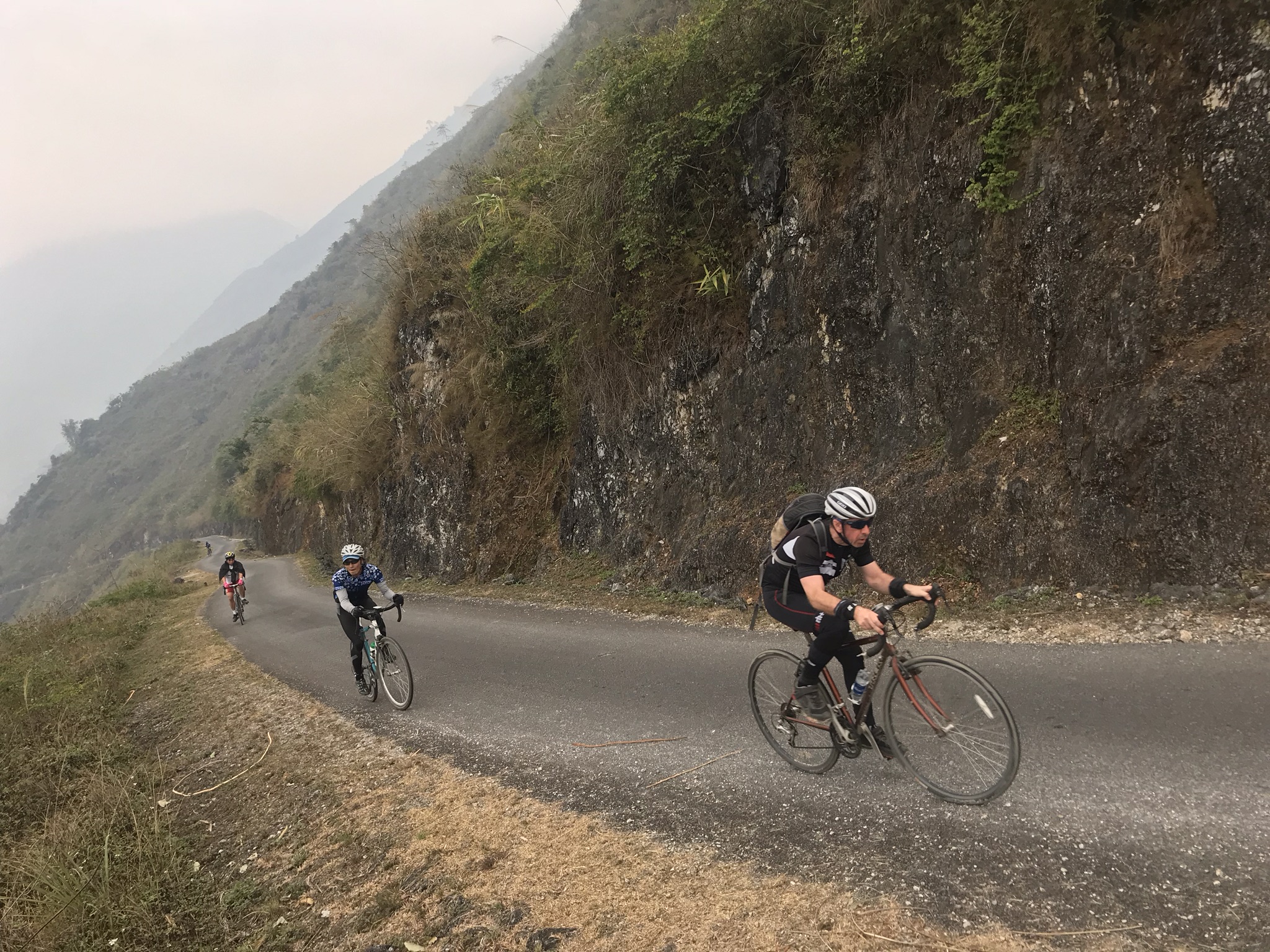 I just want to send you some big thanks for the most wonderful trip we did to your beautiful Vietnam.
The whole trip was well planned to fit two guys like us and your professional guides did everything to make us feel special, great……..
You have a very bright future in your country and the biggest power you have is in you all, you are so friendly and nice.
Mr Rabbe and Mr Chris. 22/11/2009

Day 1: Hanoi – Mai Chau (cycling +- 85 km )(D)
We transfer Southwest to Hoa Binh Province and then we cycling to Mai Chau, home of the White Thai. We have a home stay in traditional style house.
Overnight in homestay in MaiChau .

Day 2: Mai Chau – Moc Chau (cycling +- 68 km )
The ride today, starts relatively flat, but we climb up and over into a valley with some great views. A good way to start the tour.
Overnight in hotel in MocChau.

Day 3: MocChau- Yen Chau- SonLa (cycling +- 90 km )
We head North to Yen Chau and pass many minority villages as we generally ascend. The ride today, starts relatively flat, but we climb up and over into a valley with some great views. A good way to start the tour. Son La has a history. The French built a prison in Son La, it was partially destroyed during the Vietnam War but there is now a museum and what remains is interesting. Dissident Vietnamese were often transferred between french built Hoa Loa prison in Hanoi (aka "TheHanoi Hilton") and Son La Prison.
Overnight in hotel in SonLa.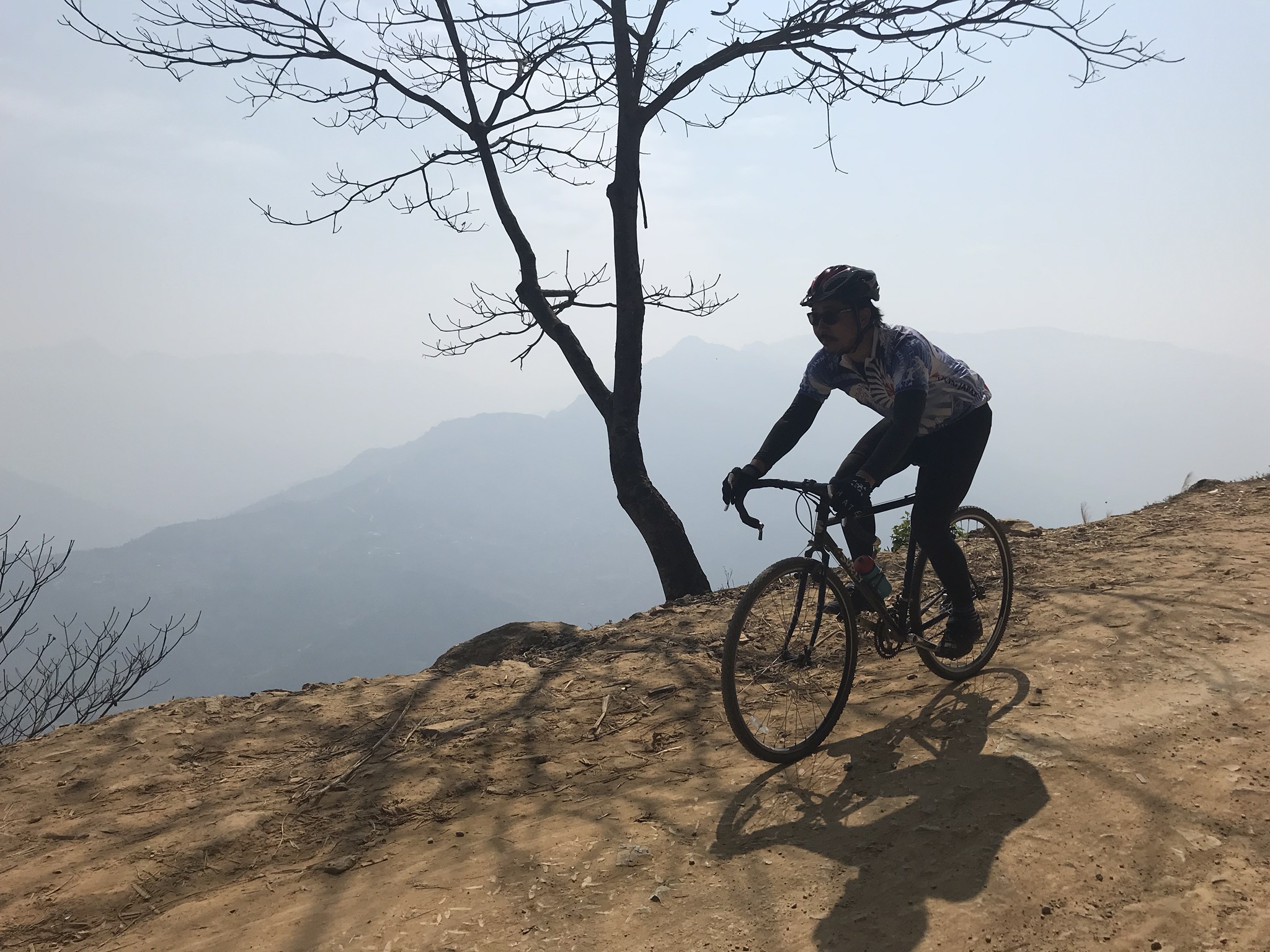 Day 4:Son la – Tuan Giao (cycling +- 85 km)
Today's ride begins with an easy 5k climb through every present rice paddies. At the 60k mark there is a good 14k climb and then 7k of ups and downs along a ridge followed by a 11k descent into Tuan Giao. This area is home to the Black Thai minority which originated in China.
Overnight in hotel in Tuan Giao.

Day 5 :Tuan Giao – Laichau ( MuongLay )(cycling +-95 km)
We take the "wild and rocky" back road to Lai Chau. We start on smooth pavement, but about 30k into it we take a back road that includes a huge climb and then a spectacular descent into Lai Chau. Not too many people go this way. The locals will notice you as much as you notice them.
Lai Chau is deep in a valley and, while located in the North of Vietnam, it has a micro-climate which makes it the warmest spot in the country. It won't be for long though. A dam is being built and within a few years the entire valley will be underwater. The "wild road ride" from Lai Chau is destined to be only a memory for the few remaining outsiders that pass this way. The locals will be paid to relocate.
Overnight in hotel in Lai Chau- Muong Lay.

Day 6:MuongLay- ( New Lai Chau )Tam Duong ( +-65km)
Today we have a longer ride. We follow the Na River and pass through many minority villages. At the end there is 15k climb followed by somewhat shorter descent in into Tam Duong.
One should resist the temptation to buy a personal article of clothing worn by a minority villager no matter how beautiful it may be, but these hats were made specifically for sale to tourists in town . It's a good way to bring home some memories.
Overnight in hotel in Tam Duong.

Day 7:TamDuong – Sapa (cycling +- 75 km)
Today is a big climbing day. We follow a riverbed before heading up and over Tram Ton pass, the highest pass in Vietnam at 2000 meters. The climb is long at 28k, but it is not especially steep. We also cycle past impressive Mt. Fansipan, the highest mountain in Vietnam at 3100 meters. There is a 15k descent, passing the 100m high attitude of Silver Waterfall down to Sapa.
Overnight in hotel in Sapa.

Day 8 :Sapa (B)
Free time in the morning , Pm cycling down to LaoCai then take car back to Hanoi .

Customize this trip: bikingvietnam@yahoo.com: vietnamcycle@gmail.com
Tour cost self guide :

| | | |
| --- | --- | --- |
| Group Size | 2 | 3-4-5 |
| Price /person | 1,280USD | 1,130 USD |
Note: Prices are based per person, double occupancy, with a separate cost for solo travelers. If you are traveling in a group but prefer single accommodations, a single supplement fee applies. Triple accommodations are not available in many of the destinations we visit.
Best time to go: year around
Self-guide tour including :
Pick up car transfer luggage, bicycle, biker
Bicycle rental : Surly Cross, Trek 520
Hotel with breakfast.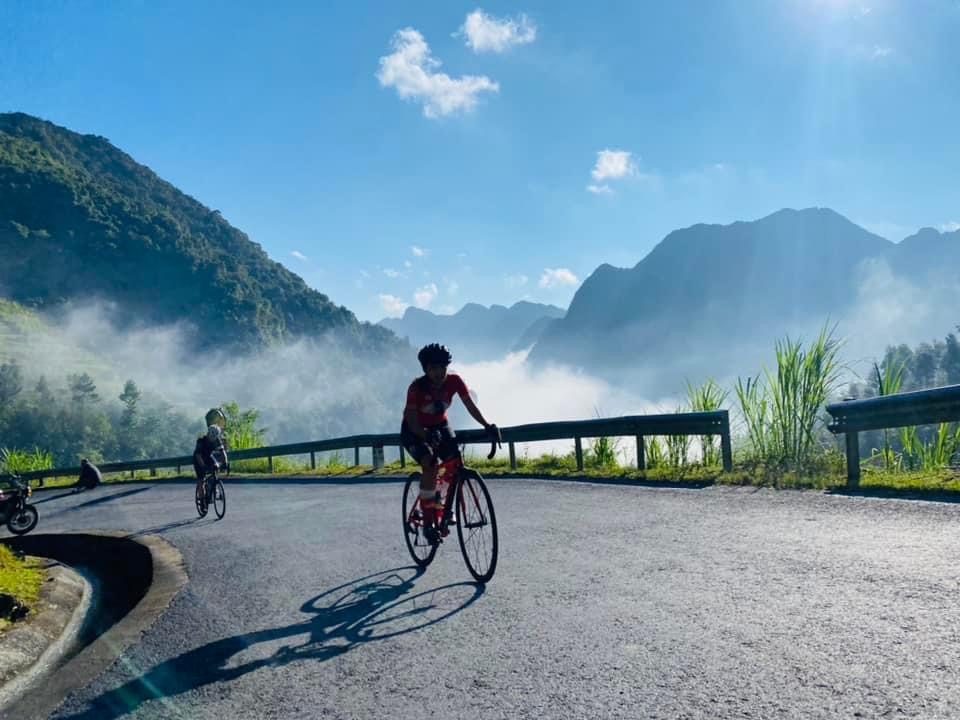 Trekking Vietnam tours by Marco Polo Travel mention on Lonely Planet Guide Book and TripAdvisor
Summary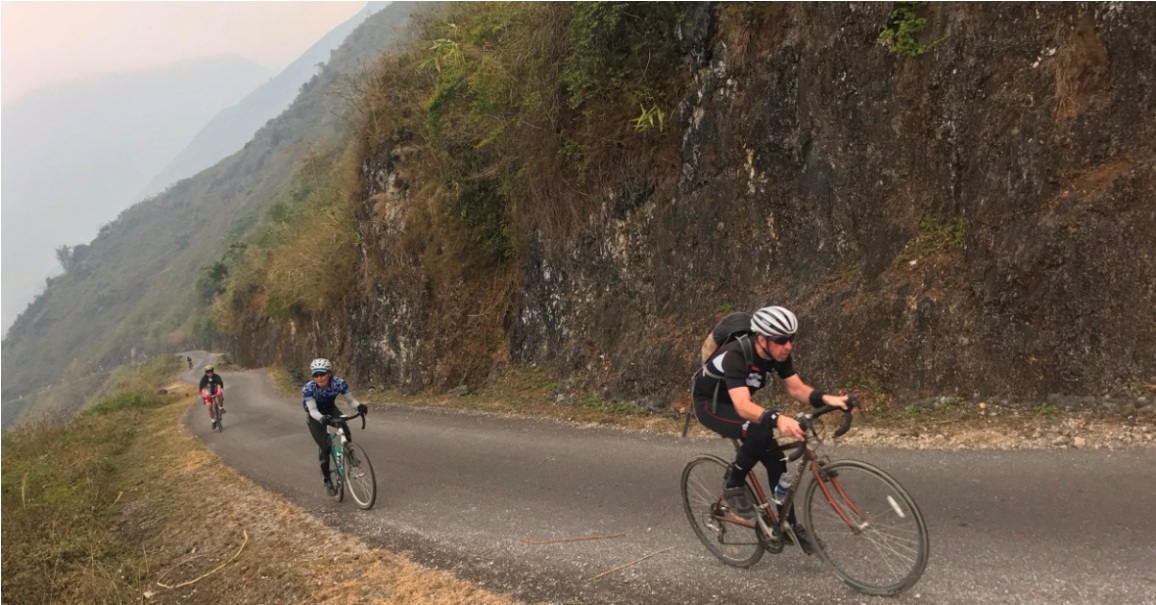 Author Rating
Brand Name
Product Name
North west Vietnam cycling
Price
Product Availability