North east Vietnam cycling
North east Vietnam cycling – Shangrila undiscover cycling
We offers North East Vietnam challenging cycling through a stunning unexplored area rich with cultural and geographical wonders. From Vietnam's buzzing capital, Hanoi, we journey to the remote undiscovered Ha Giang region. Cycling hilly hairpin bends amongst slopes, ridges, valleys, and limestone karsts the outstanding natural beauty will take your breath away.
Terraced paddy fields and surreal limestone peaks are home to a vibrant, traditional tribal culture. Crops and dwellings seem to cling to the rocky terrain. We encounter Red Dao, Tay, White Hmong, Tay and Lo Lo communities who, until recently, have lived in complete isolation from the outside world. We witness an unchanged way of life, visiting the local markets, and seeing wildlife including water buffalo, pigs and horses.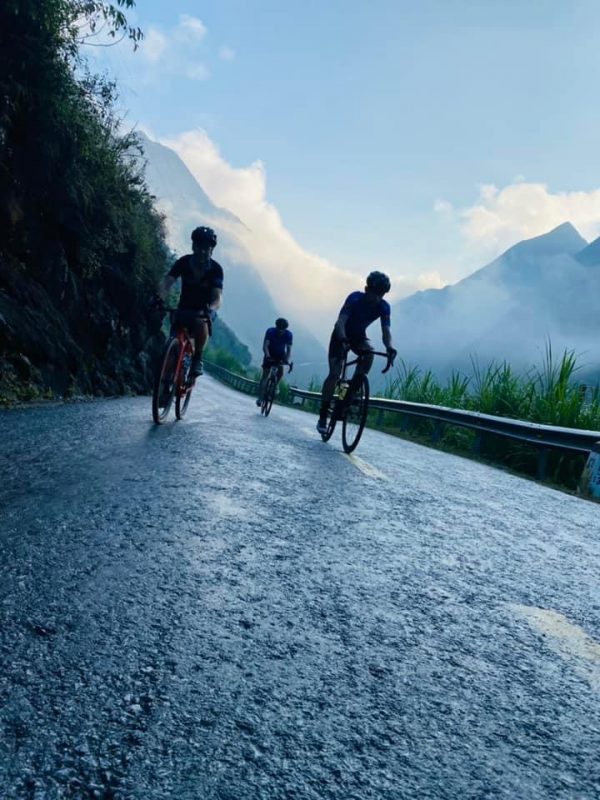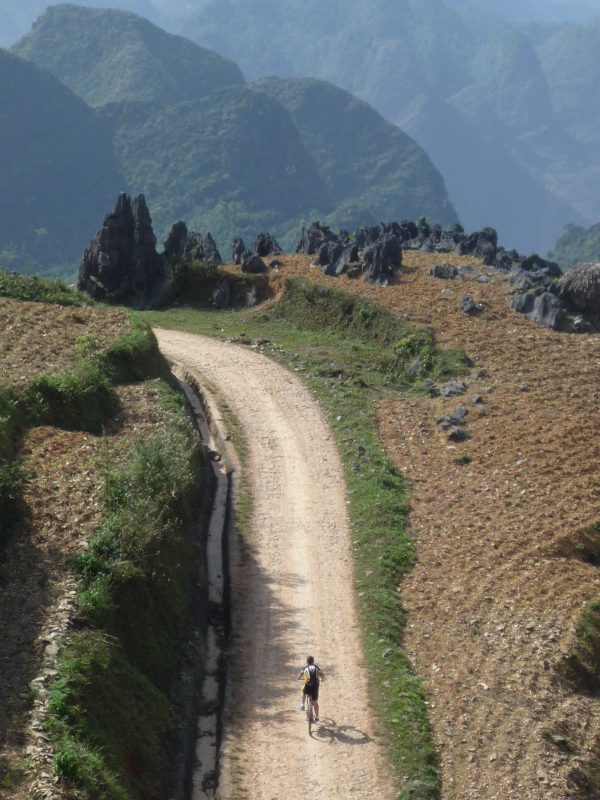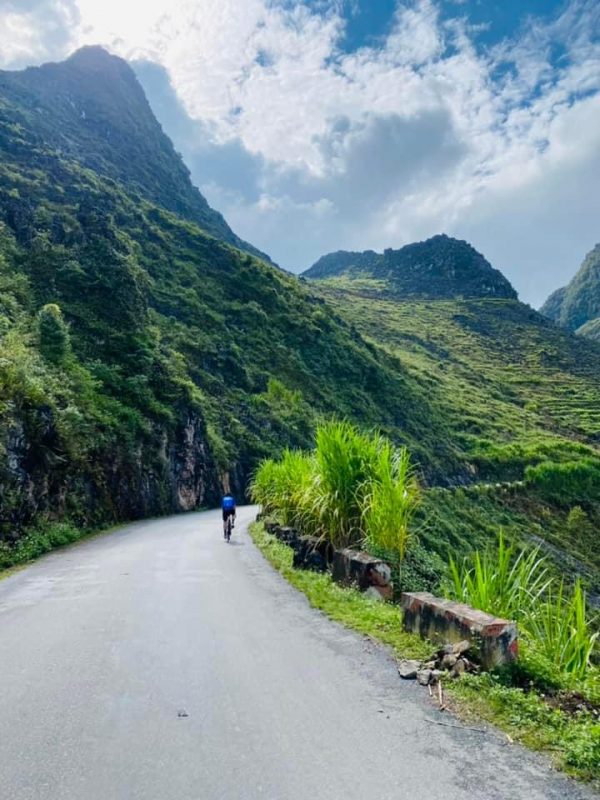 Day1: Hanoi- Tuyen Quang
After an early breakfast we transfer to Tam Dao -Vinh Yen.  Start biking, this is a fascinating bike through many minority villages, as we climb onto a higher plateau. We stop for lunch then continue riding from Doan Hung town and then cycle passing coffee and tea plantations. We will transfer by vehicle into the busy Tuyen Quang city center, arriving late afternoon.
Dinner and overnight in Tuyen Quang
Accommodation: Hotel 
Day2: Tuyen Quang- Hagiang
The ride begins with a 40km climb into the beautiful surrounding countryside off road in wide track . We pass through a patchwork of rice fields and plum orchards. After the 40km mark we have a 12km, 900m lung busting ascent. The scenery makes up for the hard work as we travel through a rolling landscape with stunning karst rock outcrops and  trees. The land is home to the Tay, Nung hill tribes. We finish the day with a transfer 35km  into the town of HaGiang.
Accommodation: Hotel (B)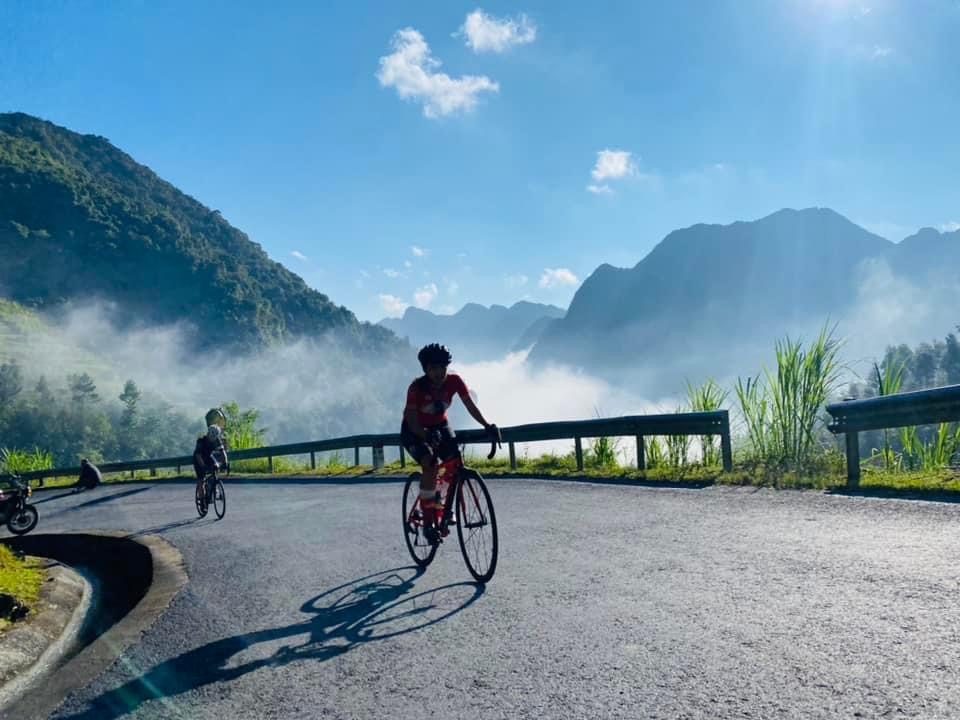 Day3: Ha Giang to Quan Ba
Setting off this morning we head out of town cycling for the first 25km on relatively flat road through the landscape of terraced rice paddy fields. Passing through minority villages we cycle the next 25km up winding roads into the vast limestone mountain range with its perpendicular walls of rock, climbing 800m towards the mountain road pass "Heaven gate 1". As we pass through mountain villages sometimes covered by cloud, we will receive a friendly greeting from the local communities. From the pass we can look down at amazing views, including the famous vista of the Tam Son valley with the 'Twin Hills and can spy Quan Ba town, our destination, in its beautiful location. It's mainly downhill for the last 15km into Quan Ba.
Accommodation: Hotel (B)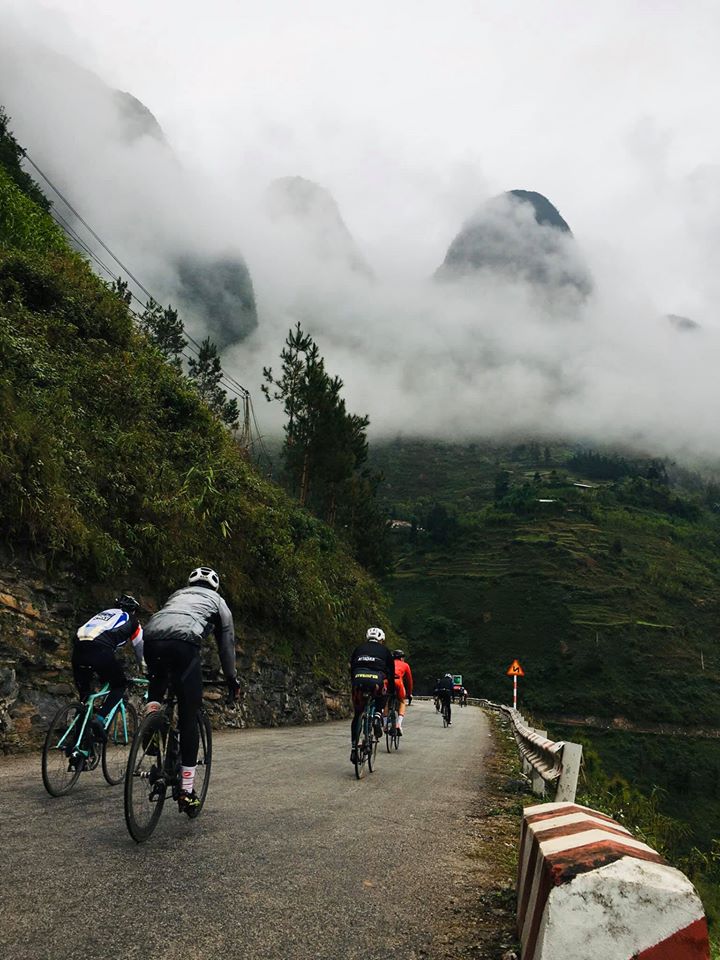 Day 4: Cycle Quan Ba to Yen Minh
We will want to take our time today as our beautiful surroundings offer numerous photo opportunities and the rocky limestone and karst terrain is as diverse as it is beautiful. We cycle uphill for the first few km before a descent of around 10km and then relatively flat terrain for the next 10km. It's a challenging up and down terrain to an altitude of 1.025m before we make a final descent for the last 15km into Yenh Minh. We will have the chance to see the traditional homes of the local hill tribes. The communities in this area are Chinese.
Accommodation: Hotel (B)
Day 5: Yen Minh Climb over the Rocky Plateau to Dong Van, and Meo Vac.
Today we cycle on semi-surfaced quiet roads as we undertake a challenging uphill ride out of dense cedar forest onto the rocky Dong Van plateau. A registered UNESCO Global Geopark, 80% of the terrain is covered by rock and it is said to contain fossils from 400-600million years ago. Nestled in a valley in the heart of the Rock Plateau, is the isolated town of Dong Van, very close to the Chinese border and surrounded by mountain forest and multi-coloured orchids. Meaning 'sharing culture' Dong Van is occupied by Chinese Hoa, and H'mong, Tay and Kinh People. The houses are built in Chinese style.
As we cycle on the modest road from Dong Van to Meo Vac alongside a vast gorge, the views are spectacular. This is a winding and undulating road with the sight of the Nho Que River below. From the Ma Phi Leng Pass we look down from an altitude of around 1500m into the valley. We stay tonight in the small town of Meo Vac. Most of the tribes living here have preserved their way of life from outside influence as travelling to Meo Vac was almost impossible until the recent construction of new roads.
Accommodation: Hotel (B)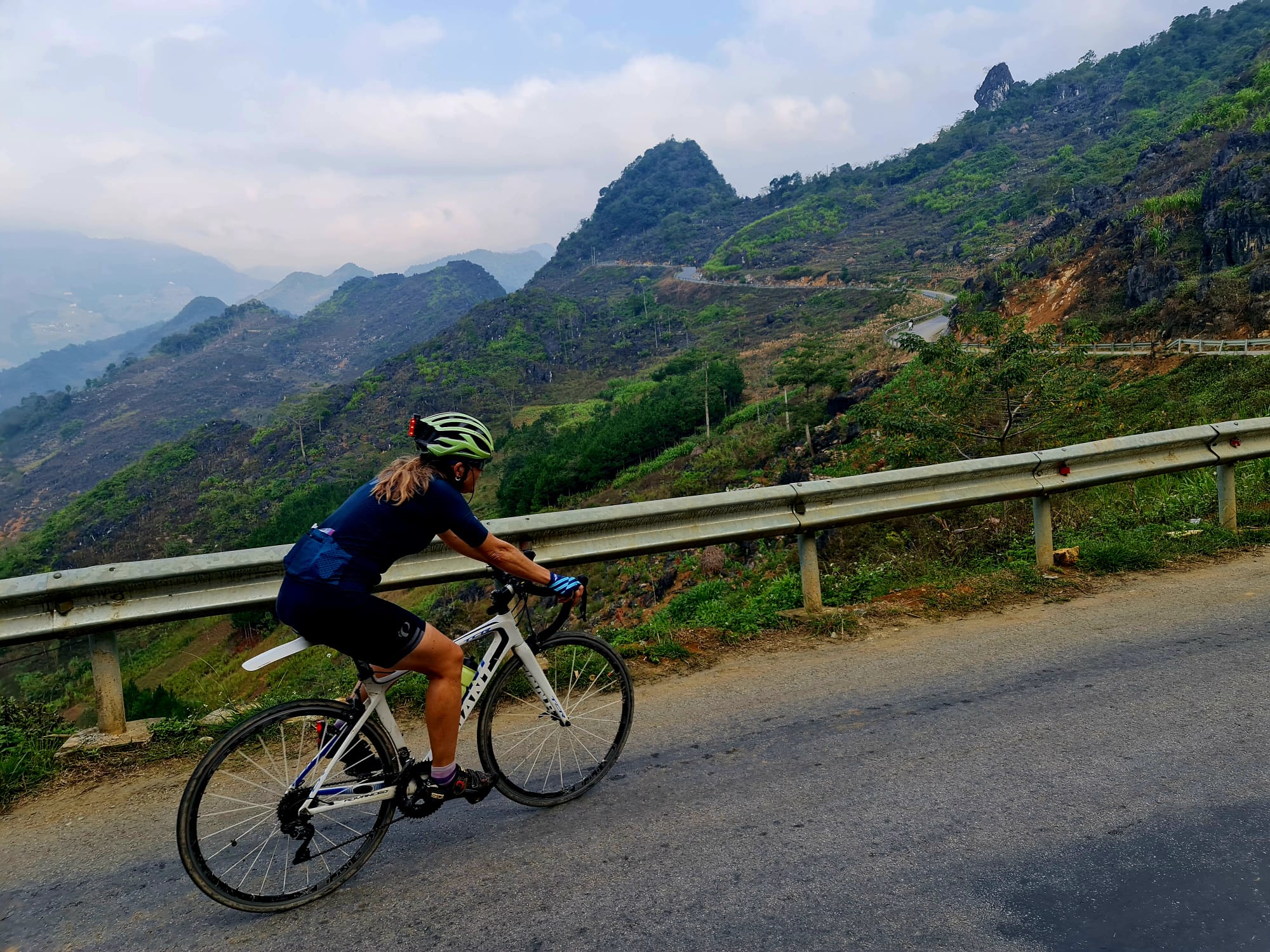 Day 6: Meo Vac to Bao Lam
There is a market daily in the town centre of Meo Vac used mainly by the White Hmong, Tay and Lo Lo hill tribes. Women dressed in their brightly coloured traditional clothing walk into the town carrying their bamboo woven baskets laden with corn and vegetables. Today we follow a remote mountain road to Bao Lac. After a 5km uphill cycle we make a 20km descent the follow a fairly flat road for the next 10km. The surrounding landscape with predominantly limestone formations is a surreal vista of peaks, troughs, towers and caves. The crops and dwellings seem to perch precariously on the hillsides. There's a relatively gentle uphill climb of 250m before we descend for the final 30km along flat terrain. We will pass people from the local minority communities along the way dressed in their vibrant tribal costumes. We stay tonight in Bao Lam.
Accommodation: Hotel (B)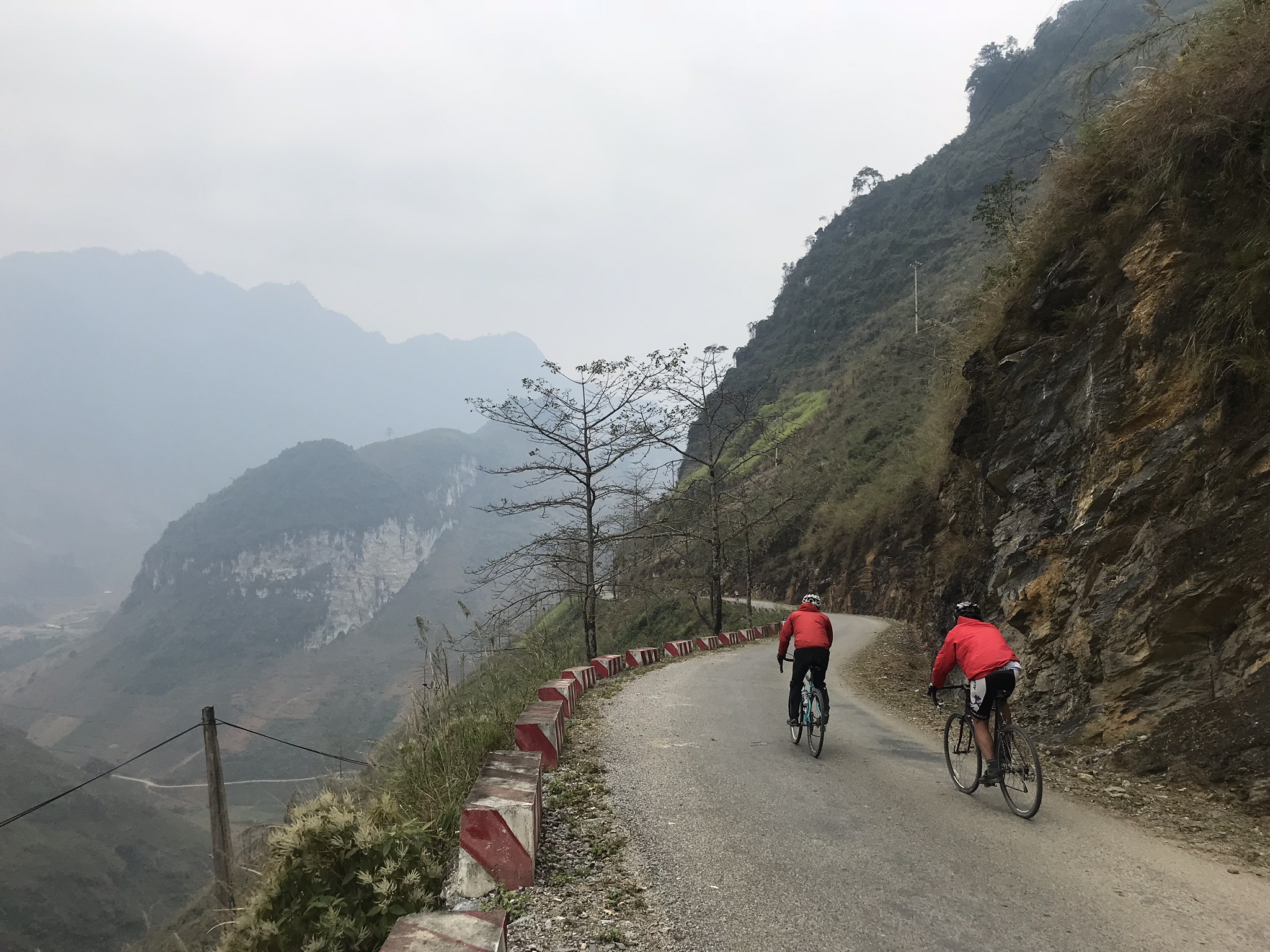 Day 7: Bao Lam to Babe lake
Even in this isolated mountain town there is a busy morning market. We set off for a full day of cycling along challenging terrain but the road is quiet and well surfaced. We cycle through a pretty valley to the tin-mining town Tinh Tuc, heading on to Nguyen Binh. We continue along challenging terrain, but the unparalleled beauty of our surroundings more than compensates for the challenges of the cycling.
Accommodation: Hotel (B, )
Day 8: Babe lake to Hanoi
This morning we pack up our bikes and have a transfer back to Hanoi. We can relax this afternoon and enjoy the bustle and lively pace of Hanoi after our journey through the remote mountains.
End of service in your hotel in Hanoi (B)
Self guide tour price : 1,220 USD/person , group from 2 people

Self guide tour including :

Accommodations in 2* hotels , and home stays.
Meals as noted with B=breakfast
Pick up truck transfer luggage , bicycle and biker
Guide tour  please contact us :
Tel/ whatsapp + 84  913571687
hotline: + 84  986504666
vietnamcycle@gmail.com
bikingvietnam@yahoo.com
Summary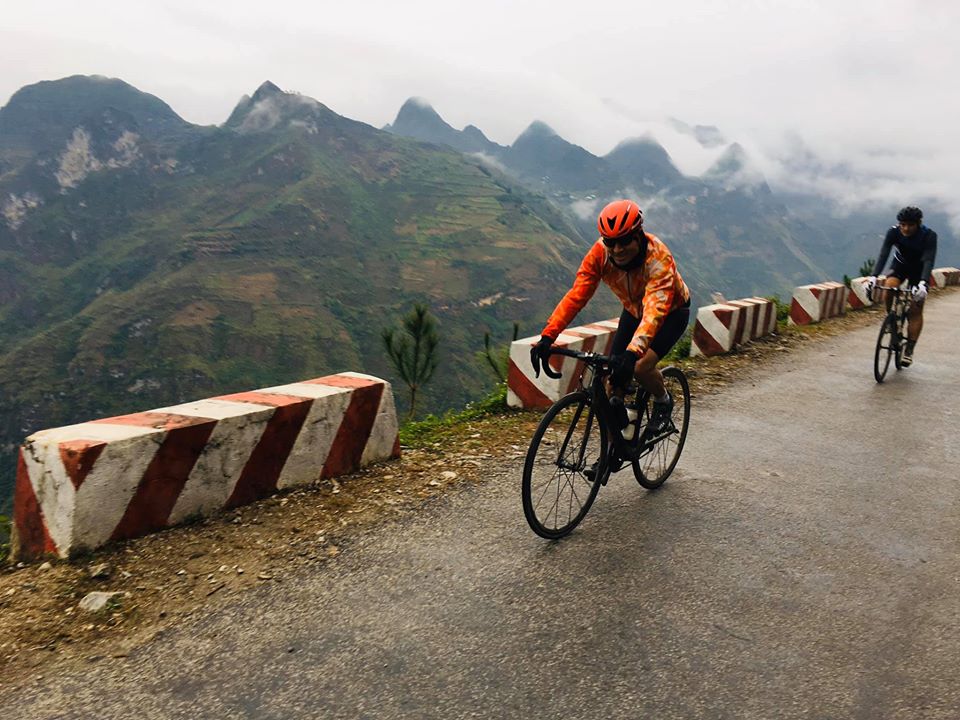 Author Rating
Brand Name
Product Name
North east vietnam cycling
Price
Product Availability