Hanoi cycling tours 1 day- Hanoi biking tours:  MeLinh – SonTay.
Looking for an easy cycling, authentic biking day trip from Hanoi, Vietnam? This budget-friendly independent Hanoi biking travel to Duong Lam. The Ancient Village shows you how to visit Hanoi's oldest village and surrounding attractions using bicycle
Hanoi is an ideal destination for cycling, with its wide variety of landscapes, from the lush rice fields to the bustling city streets. Bike Tours Hanoi or Hanoi Bicycle Tours [1] is a great choice for exploring the city. The company offers half-day, full-day, and multi-day tours of Hanoi, Hue, Hoi An, and Saigon. Tourists can choose from a variety of itineraries, including hidden sides of Hanoi and famous landmarks. Their staff is highly trained and the company offers 100% refund if the traveler is not satisfied with the tour.
Other popular cycling tour companies in Hanoi include Biking Vietnam Tours, Each company has its own unique itineraries, with Hanoi mountain bike Tour.
Tripadvisor is a great resource to choose from a variety of bike tours in Hanoi [2]. Popular tours include the Half Day Bicycle Tours Hanoi Countryside [2] and the 3.5 hour Private Afternoon Bicycle Tour [3]. With these tours, travelers can explore the city and its surrounding areas, enjoying the beautiful views and the cultural experiences.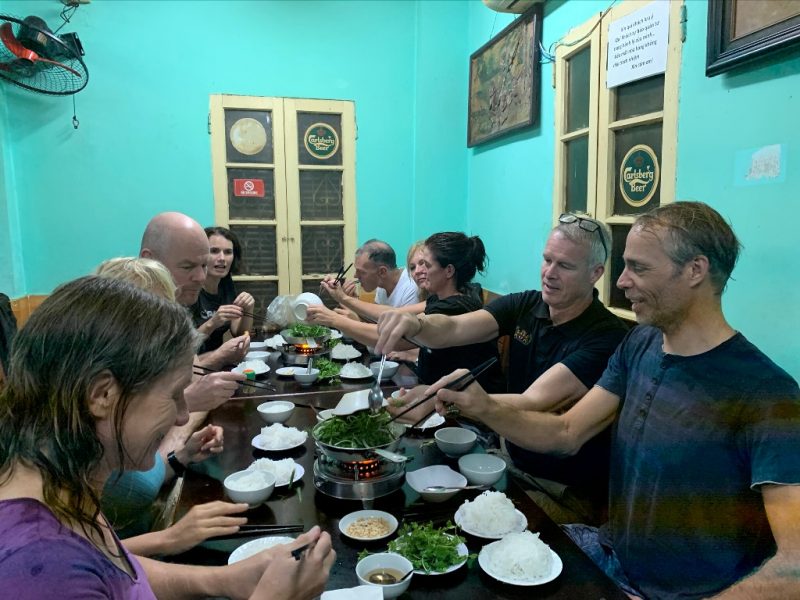 Less than two and half hours cycling from the drop off, Duong Lam is known for its 300-year-old houses, grand communal halls and pagodas, original fishbone brick roads and ancient banyan trees. It's advertised as a place where tourists can 'step back in time' and observe village life as it was before French colonisation (the phrase 'rustic charm' gets used a lot). By all accounts, the UNESCO-awarded village is a haven for architecture and street photography lovers .
Cycling from Hanoi to Duong Lam village route
Active ride +- 60 km to 140km
You will ride along a bank of Red river, through farms, fruit plantations on the old riverside in the north of Hanoi, visit temples and practice Buddhist way of life . Boat trip crossing rive, continue cycling to Son Tay ,visit Duong Lam village by bicycle, local family lunch. Learning traditional life of local people . Cycling on other side of rive or driving back to Hanoi by mini bus. End of trip
Price for group
Price /person
1 person = 125 USD
2 people = 98 USD/person
including :
English speaking local cycling guide
Trek hybrid or 520 touring bikes and Kids bike
Meals as mention with picnic lunch or with local family
drink with water and snack when you cycling.
Sightseeing and activities as noted in the itinerary
Entrance fees and permits.