Looking for electric bike rental in Hanoi?
Based on the web search results, it seems that there are some good options for electric bike rentals in Hanoi. One such option is Bikingvietnam.com , which offers best in class pedal assist e-bikes designed for endurance . Another option is an affordable and sustainable service that allows you to explore the city on an electric bike, with rental locations available at 30 different locations and prices starting at just $10 . Additionally, there are e-bike tours available in Hanoi that promise enjoyable cycling on all levels, with unique experiences that have been developed over decades of exploring Vietnam . Overall, it seems that there are plenty of great options for renting electric bikes in Hanoi, so you should have no trouble finding the right one for your needs.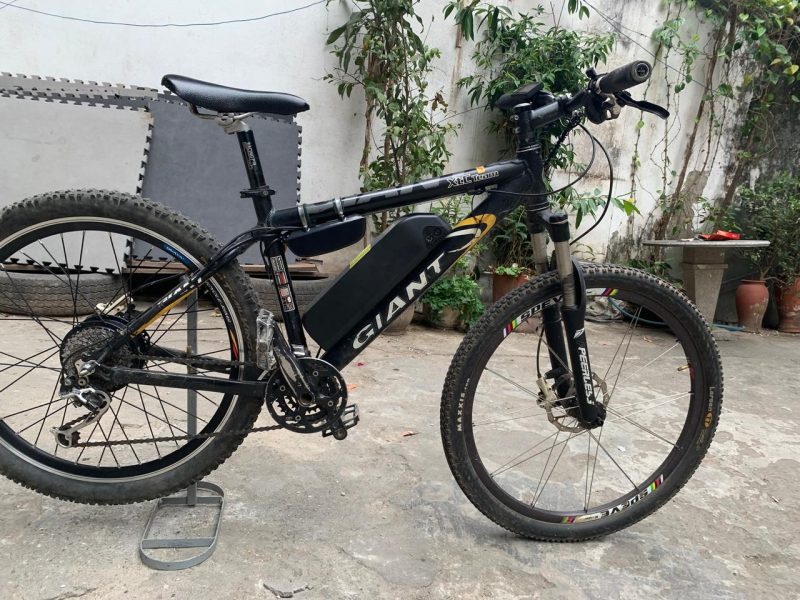 GIANT XTC >>> The trail is calling, and here's your answer. This balanced, smooth-riding E-bike gives you a smooth boost of power and total control, so you can have more fun and expand your off-road riding capabilities.
Smooth power delivery ,The SyncDrive Core motor technology delivers smooth, instantaneous power to conquer all kinds of terrain and have more fun.
Balanced, confident handling, Lightweight aluminum frame with trail-friendly geometry, 100mm of front suspension travel, and stable 29-inch wheels puts you in control on off-road terrain.
Long-lasting battery, Side Release EnergyPak with 400Wh of capacity is easy to charge with our 3A smart charger.
How far can I expect to ride on a single battery charge? The range for a single battery charge can vary greatly depending on conditions such as the combined weight of the rider and cargo; wind resistance; tire pressure and tread profile; terrain and elevation changes; road or trail surface; outdoor temperature; maintenance of the E-Bike; and the condition of the battery. The bar below gives an approximate range. Conditions are categorized as extreme, good and ideal. Extreme conditions typically occur when riding with a heavy load, strong headwinds or excessive climbs. Idea from 45 to 80 km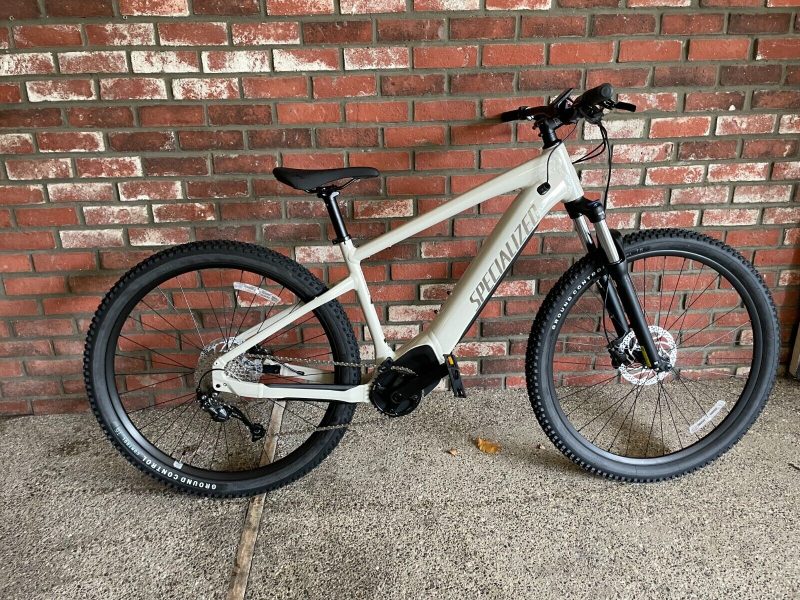 Tero's unrivaled power, confidence, and versatility open up whole new landscapes for exploration.
Combining rugged mountain bike handling and capability with a Full Power 2.2 motor, Tero gives your legs and heart an intuitive helping hand, empowering you to ride farther, more confidently, and to explore new landscapes
Turbo Full Power 2.0E Motor and 530 Wh Battery- Integrated into the aluminum frame of the Tero 3.0, they effectively quadruple your own power, cranking out ample wattage to make short work of the steepest climbs and providing enough extra muscle to let you carry a mountain of adventure gear, groceries, kids and daydreams without breaking a sweat. It's you, only faster. But what really sets this motor apart from the rest is how efficiently and seamlessly it melds with your own efforts.
Mission Control and MasterMind- Mission Control allows you to tailor Tero's power output levels to your desired preference—all three standard power modes can be almost infinitely adjusted to suit your power and range needs. MasterMind's MicroTune function can adjust power output levels in 10% increments so that you can tune the range to suit your needs.
Mountain Bike DNA- Tero's componentry is tailored to enhance control and confidence. Aggressive but smooth rolling 29" wheels with 2.3" Ground Control tires offer ample traction in every situation, SRAM disc brakes deliver substantial braking bite, 110 mm of front suspension travel smooths the trail.
Turbo System Lock – Use the Mission Control app to disable your bike's motor and activate the motion sensor alarm. Once locked, the motor cannot be enabled again except by the owner.
Fender, Rack, and Kickstand mounts. Rated to pull a thru-axle trailer. Child seat compatible.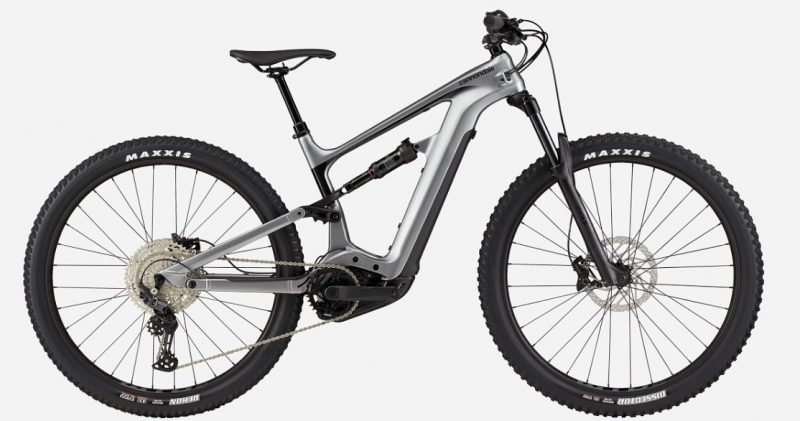 Highlights
Proportional Response Tuned Carbon frame, 130mm / RockShox Recon SIlver RL, 140mm fork
Shimano drivetrain TBA / SRAM Level hydraulic disc brakes
Bosch Performance Line CX drive unit / 625Wh battery / Range: up to 78km (48mi)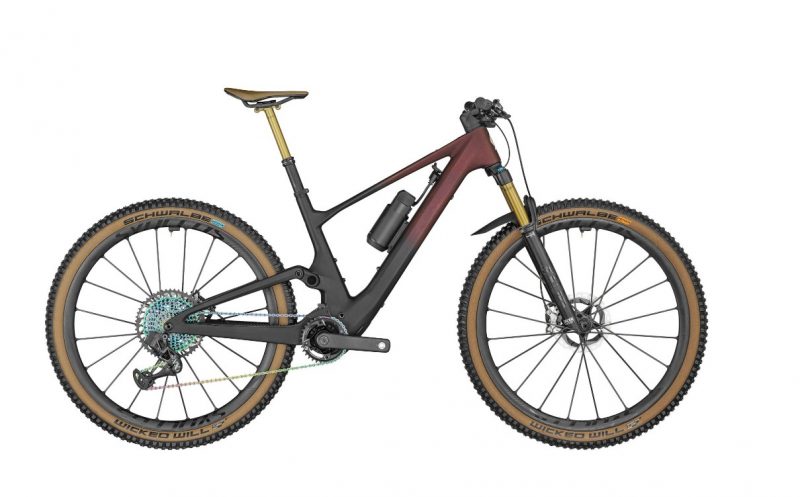 An E-MTB with the weight of an MTB, starting at 15.5kg. Take the best Cross-Country/Trail platform to date, the Spark 900, top it off with 130mm of travel, add a completely silent and powerful electric assistance, yet keep its legendary lightweight DNA, and you are ready to ride any trail at Nino's speed.
Please note that bike specifications are subject to change without prior notice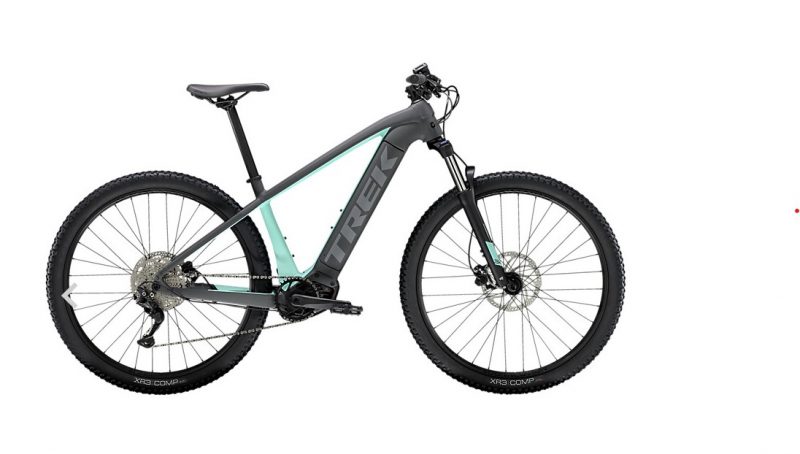 o much adventure, so little stopping you
Powerfly is an electric mountain bike that supercharges the fun in every adventure. These models are built with powerful Bosch Performance Line CX drive systems and trail tech that helps you tackle steeper terrain, ride farther and faster on singletrack, and explore more of your world on dirt.
Powerfly 4 is our most affordable electric mountain bike. It's built with parts that hold up, like a smooth-shifting Shimano drivetrain, and a powerful Bosch motor. Plus, it features our user-friendly Removable Integrated Battery (RIB) system that's fully encased in the frame yet doesn't require tools for removal. This bike expands your boundaries and lets you travel to destinations you never thought you'd reach on a mountain bike.
Trekking Vietnam tours by Marco Polo Travel mention on Lonely Planet Guide Book and TripAdvisor . visit website