Option3: Night Hanoi travel by bicycle tour ( 20km) , 3hours
Cycling and drinking beer
Hanoi urban cycling program to visit Hanoi at night
Exploring the streets of Hanoi by bike is an unforgettable experience. The city is full of unique sights and sounds, and cycling gives you the chance to take it all in at your own pace. The winding streets are lined with colorful buildings and the air is fragrant with the smell of exotic spices.
The best way to get around Hanoi is by bicycle. It's environmentally friendly and much less expensive than taking a taxi. Plus, you can explore all the hidden gems in the city's back streets. You'll get to experience the local culture and meet friendly locals as you pedal through the city.
Cycling in Hanoi is also a great way to stay fit. You'll get to burn calories while admiring the city's beauty. The best time to go cycling is during the cooler hours of the day when it's not too hot. You'll also get to avoid the city's notorious traffic.
When you're cycling in Hanoi, make sure to stick to the designated bike lanes. Traffic in the city can be chaotic, so it's important to stay on the right side of the road. Additionally, make sure to wear a helmet and bright clothing to stay safe.
Overall, cycling in Hanoi can be a great way to explore the city and stay in shape. Whether you're a tourist looking to get around town or a local wanting to stay active, cycling can be a great way to experience the city. With its vibrant culture, stunning architecture, and friendly locals, Hanoi is definitely a place you won't want to miss.

We will pick you up at your hotel around 19:30, then ride a bike through Hanoi Opera House, the Old Quarter … you will have the experience of residents and tourists. Farewell to the old town, we will continue to bike to visit the owner of the Hochiminh Mausoleum , Ba Dinh square at night. Bicycle tour will continue to go through West Lake, then round to Long Bien Bridge, and end the cycling journey at Hanoi Opera House and drop off some where to have couple off beer

| | | | |
| --- | --- | --- | --- |
| Group Size | 1 | 2-3 | 4-6 |
| Price /person | 55USD | 43USD | 37USD |
English speaking local guide
Surly cross check bike
drink with water when you riding.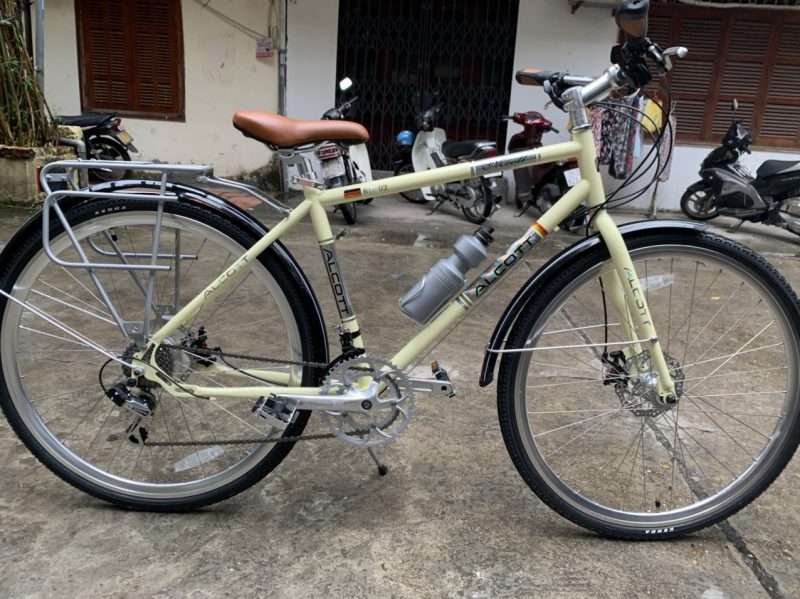 Biking Vietnam Holiday and Tours
Megan Nguyen
22/12/2014
Hanoi Urban biking, dirt trails mountain bike,Vietnam cycling holiday
Hanoi urban cycling at night time
5 star