Road cycling Vietnam Hochiminh trails 7 days
The Ho Chi Minh trail was a logistical system that ran from the Democratic Republic of Vietnam (North Vietnam) to the Republic of Vietnam (South Vietnam) through the neighboring kingdoms of Laos and Cambodia. The system provided support, in the form of manpower and materiel, to the National Front for the Liberation of South Vietnam, or derogatively, Vietcong, and the People's Army of Vietnam (PAVN), or North Vietnamese Army, during the Vietnam War (1955–1975).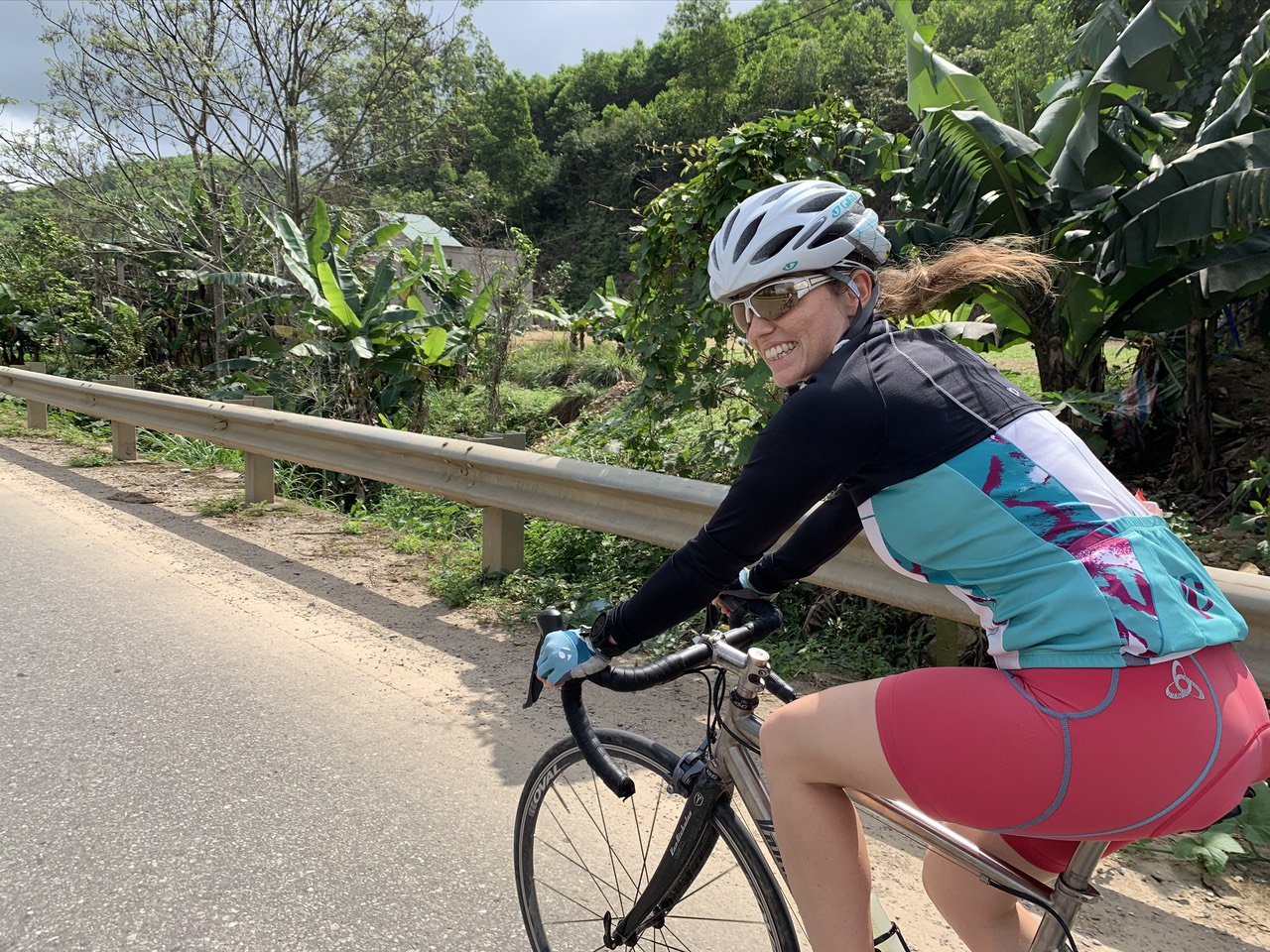 The trail was not a single route, but rather a complex maze of truck routes, paths for foot and bicycle traffic, and river transportation systems. The name, taken from North Vietnamese president Ho Chi Minh. Now day Ho Chi Minh Road or Ho Chi Minh trails (Vietnamese language: Đường Hồ Chí Minh) is a highway in Vietnam. It runs from the north to the south of Vietnam, west of National Road 1A. The highway was named after Hồ Chí Minh. The route roughly coincides with the Ho Chi Minh Trail during the Vietnam War. It is a two-lane highway and is planned for 8-lane highway and will connect Cao Bang Province by the Sino-Vietnamese border to Ca Mau Province with the total length of 3,167 km. As of 2007, this road runs from Hoa Lac in Ha Tay Province to Ngoc Hoi in Kon Tum Province with a total length of 1,234.5 km. ( from Wikipidia )
Day1: Hanoi – Cam Thuy- Ngoc Lac (+- 115km  asphalt road )
Meet in hotel .We transfer southwest to  Xuan Mai- Hoa Binh Province and then we cycling to  Cam Thuy. Cycling belong of  Ma river.  The road gets more beautiful the closer you ride to  CamThuy with looming karst limestone cliffs and lush bamboo forest .
Overnight in a small hotel of  Ngoc Lac. (B,L,D)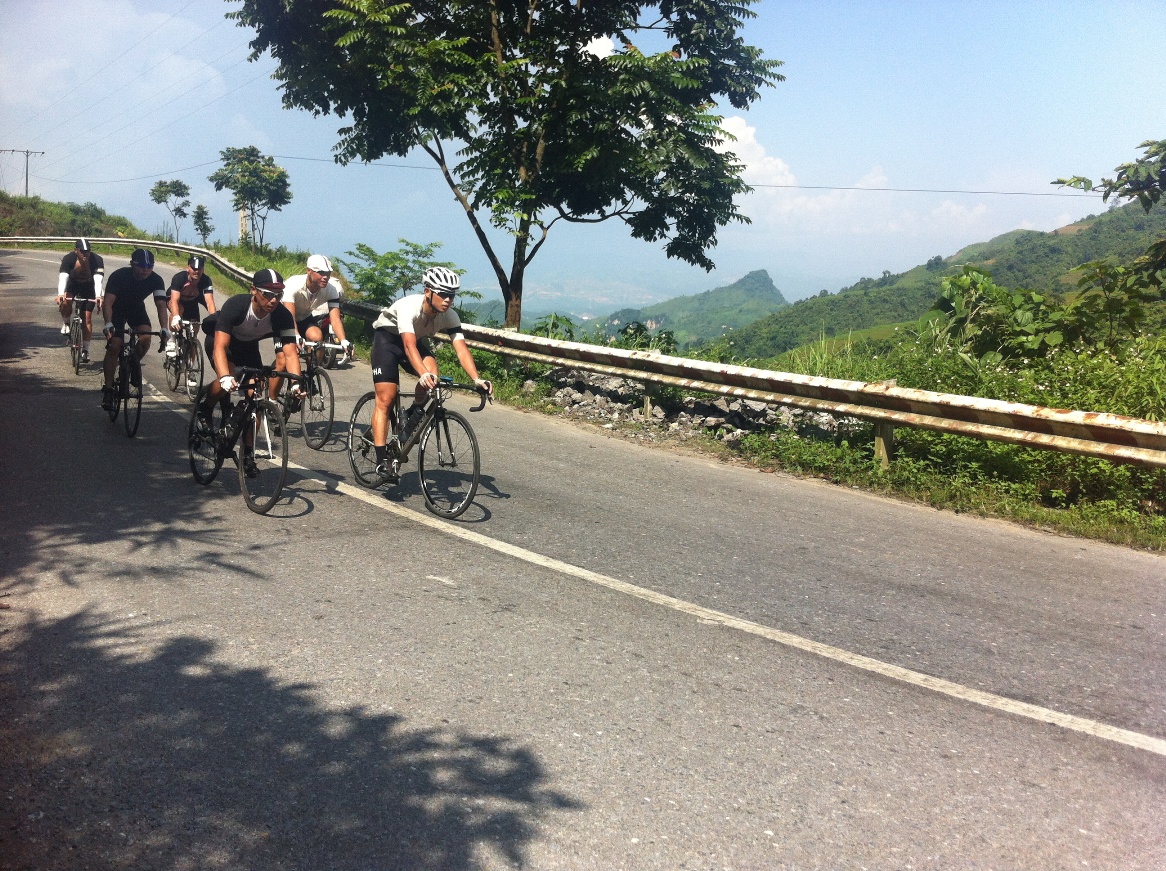 Day2: Ngoc Lac– Tan Ky ( +- 110 km asphalt road )
Ride  on the newly built two lane Ho Chi Minhtrails Highway there is very few traffic! The road makes for smooth fast riding,  plenty of exploring possibilities along the way.
Ride  on the banks of River Song Chu, the distance covered today is quite long and there will be the chance to transfer some sections by the back-up vehicle to rest weary legs. There are fewer villages today as the route cuts through forests and jungle. Arrival ThaiHoa very late. Dinner and overnigh in Hotel. (B,L,D)
Day3: Tan Ky- Huong Khe ( +- 120km, asphalt road )
The ride is on smooth road and passing peaceful villages and stunning mountain range
Overnight in Huong Khe.(B,L,D)
Day 4: Huong Khe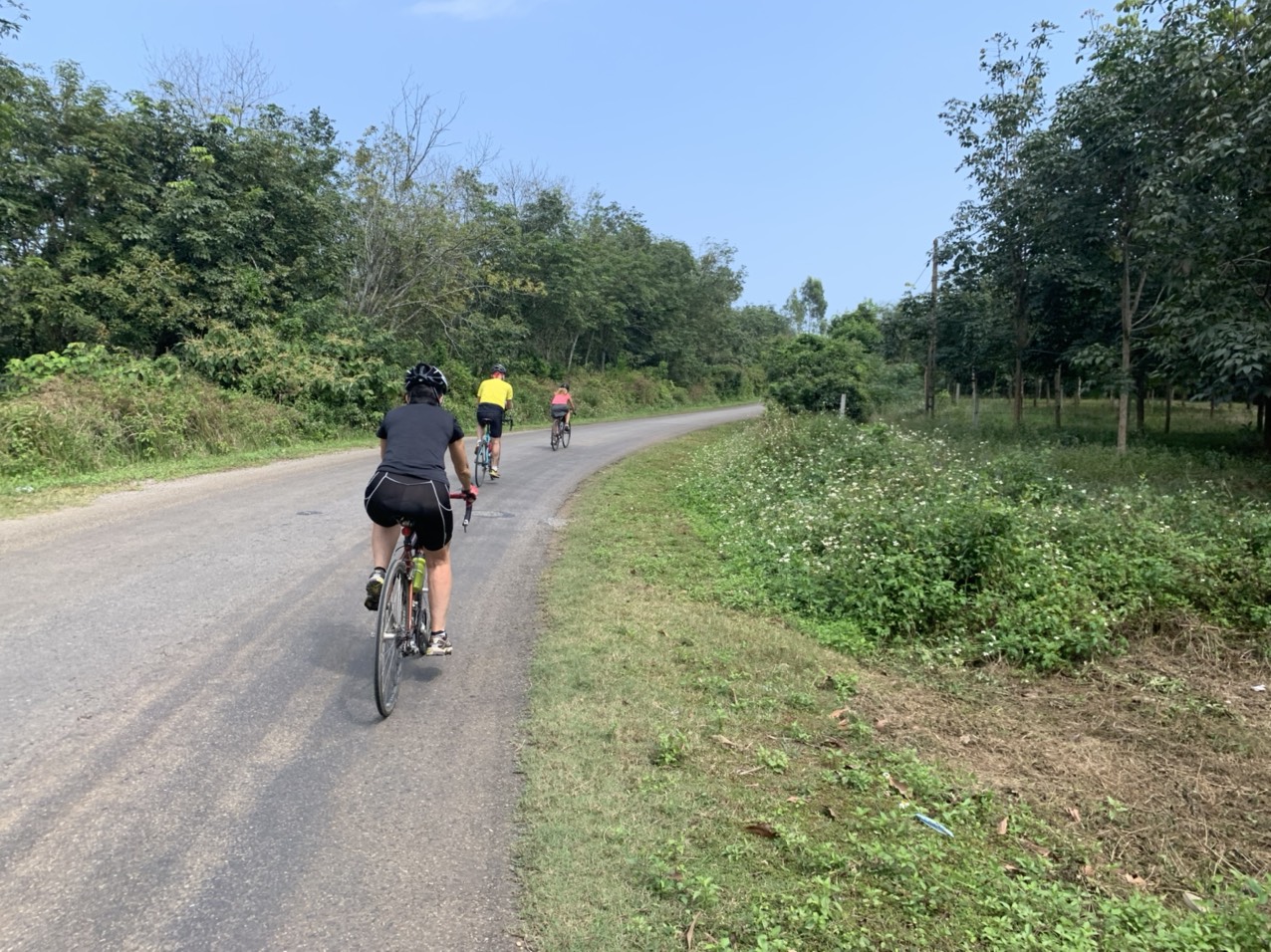 – Phong Nha cave ( 170km )
Our ride today toward Phong Nha National Park. Lunch stop on the way.( Please take note that Mini bus standby with 100% support ). Upon arrival in Phong Nha  check in Hotel. Overnight on the hotel in Phong Nha . .(B,L,D)
Day 5: Phong Nha-Dong Hoi relax ( +- 50 km, asphalt road )
After breakfast we take boat trip visit Phong Nha Cave, which is a World Heritage Site.  Pm:  riding to Dong Hoi.
Dinner and Overnight in Dong Hoi
Day 6: Dong Hoi- Dong Ha(  Cycling +- 90km, asphalt road )
Breakfast in the hotel, today we will  cycling in " DMZ "  area with  "Truong Son National Cemetery " where some hundred of thousand soldiers of North Vietnam who served in army during Vietnam War are resting in peace, visit Vinh moc tunnel is optional.  Dinner and overnight in Dong Ha. .(B,L,D)
Day 7: Dong Ha- Hue (  Cycling +-90km, asphalt road )
Cycling to old military base, villages, behind of villages stop some where on beach.  End of  riding day in Hue city .  Overnight in Hue .(B,L,D) . Fare well dinner and end of trip
Guide tour

Group Size

 guide tour

 Self-guide tour

Price /person

1,590 USD

 1,19

0 USD
Single supplement : 120 USD
Note: Prices are based per person, double occupancy, with a separate cost for solo travelers. If you are traveling in a group but prefer single accommodations, a single supplement fee applies. Triple accommodations are not available in many of the destinations we visit.
Best Time to go
From Mar, Apr, Jun, Sep, Oct, Nov, Dec  ( Jan, Feb very cold , 10-15oC , and soft rain). Jul and Aug too hot
 WHAT'S INCLUDED GUIDE TOUR
English speaking local guide

accommodations in hotels in Hue with 3 star hotel.  Local hotel around trip as mention

Meals as mention with B= breakfast, L= Lunch, D= dinner

sightseeing and activities as noted in the itinerary

ground transportation

additional guides where necessary

entrance fees and permits

Bike rental including Surly Cross, Trek 520
Upgrade bike rental to Cinelli Superstar
WHAT INCLUDING SELF GUIDE
Car transfer luggage
Hotel with breakfast
Bike rental : Cinelli superstar
Hotel with breakfast : 2*
car transfer luggage
Summary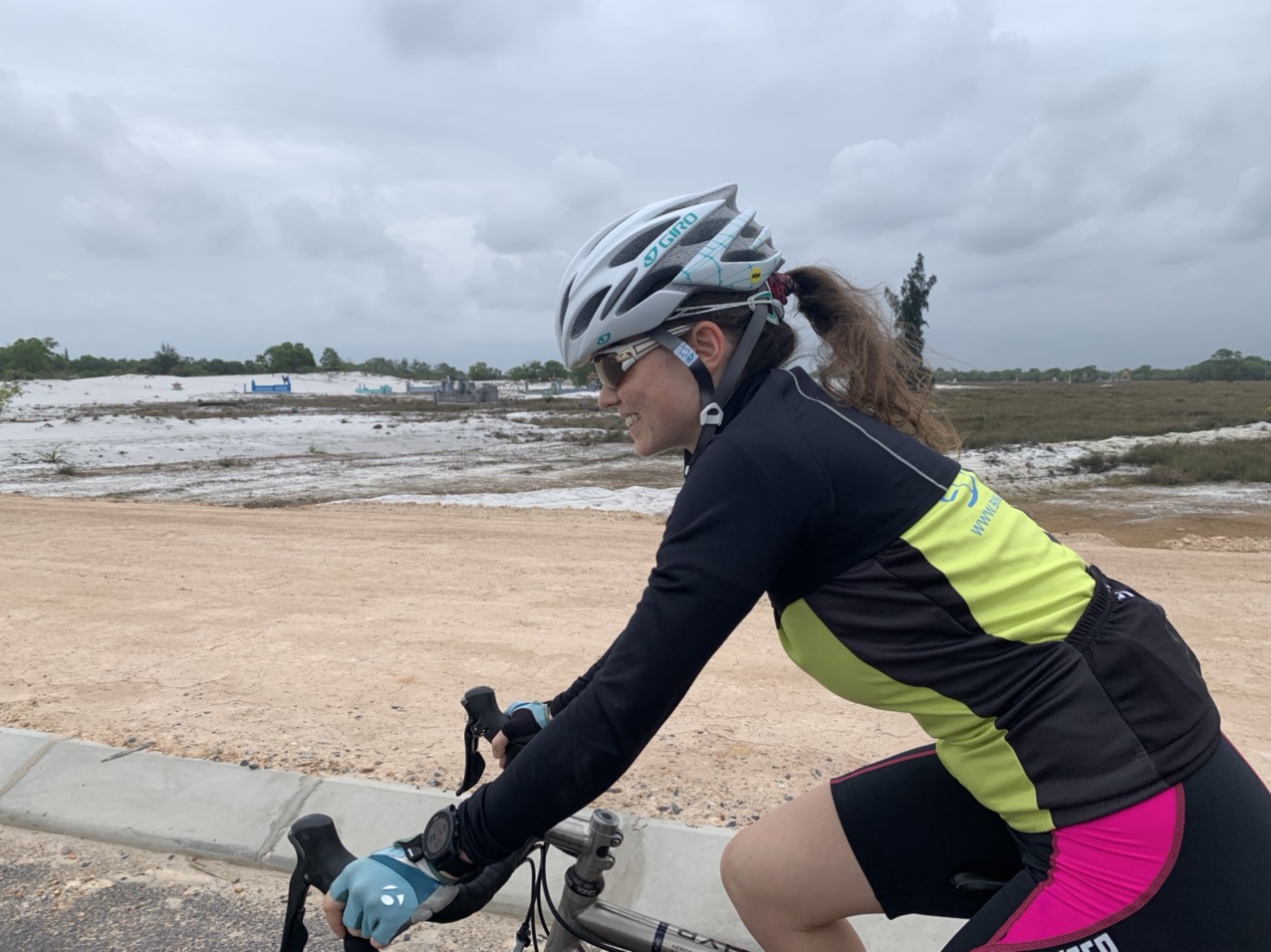 Brand Name
Product Name
Cycling in Hochiminh trails
Price
Product Availability