Top cycling in Vietnam destination is famous for its beautiful scenery, from Hanoi, Phong Nha, Hue, HoiAn , Nha Trang, Da Lat vast rice fields to long coastlines, beautiful beaches to enchantment and giant mountains.
But what makes the bike adventure in Vietnam so exciting for tourists? Let us discover the best places to travel by bike in Vietnam!
In the past few years, the shape of colorful bicycles and designs has appeared more and more on Hanoi streets, especially young people. The movement of using bicycles to work or walk in Hanoi is attractive to many people because of its benefits such as environmental protection, health training, even expressing its own style. Foreign tourists who come to Hanoi also like to rent bicycles to walk around the city, admire the streets and enjoy rustic dishes on the streets of the capital.


The roads in the Capital, especially those with beautiful views such as Ho Guom, the area of ​​the old town, the West Lake, the road around Ho Chi Minh Mausoleum, Thanh Nien Street, Hoang Hoa Tham Street, Lenin Park … are those Ideal place for bike enthusiasts.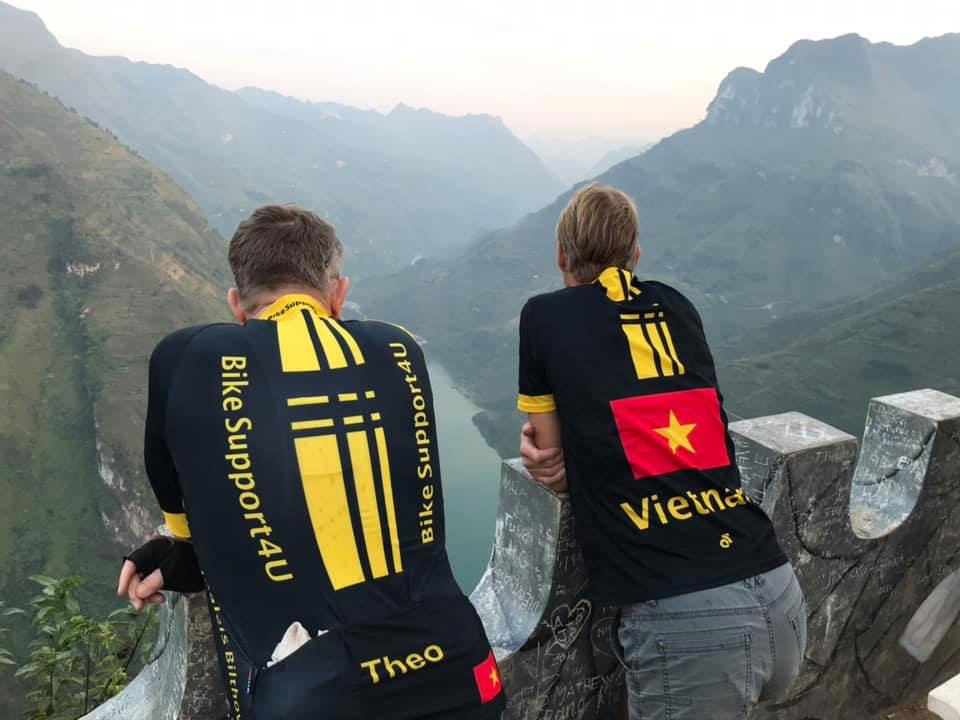 Now Hanoi does not lack a bicycle rental service to serve people and visitors. The areas around West Lake, Old Town, Thanh Nien Street, Hoang Hoa Tham Street appear a lot of bike rental services and are especially expensive on weekends. With the rent from 80,000 – 100,000 VND / session, 150,000 – 200,000 VND / day depending on the type of car, you can own a "iron horse" to travel around Hanoi streets.
2- DANANG
Famous as an environmentally friendly city and possessing beautiful coastal roads, Da Nang is also worthy of being an ideal place for bicycles. From Han River to My Khe Beach, from Han Market to Non Nuoc Village, the windy sea roads are always favorite places for cyclists.
Nothing is interesting by cycling on the coastal streets of Danang, enjoying the fresh air and enjoying the fresh seafood dishes at the coastal restaurants. There are even many tourists who choose bicycles as a means to travel to famous tourist spots of Da Nang such as Son Tra Peninsula (20km from Da Nang), explore My Khe Beach or visit Ngu Hanh Son. …
At present, some travel agencies in Da Nang have quickly exploited the city tour by bicycle, lasting only one day for less than 1 million VND.
Bicycle rental services are also popular here. Most hotels have this service for tourists.
3. HOI AN
Hoi An cannot be mentioned in the list of ideal destinations for bicycles. In terms of scale, Hoi An City has a radius of moving in directions not exceeding 10 km, especially from the coastal road to the center of the old town connecting An Bang and Cua Dai beaches to form a triangle, each side is also more than 5km so it is ideal for cycling. It is estimated that up to 50% of Hoi An citizens are women and children choose bicycles as a means of transportation around the city.
Visitors to Hoi An do not want to choose other means to travel outside the bike. Having a bike ride, you can feel the slow, peaceful life and the ancient beauty of the ancient urban area recognized by UNESCO as a world cultural heritage. Moreover, choose a bike to travel, visitors can stop at any time to take photos or buy souvenirs. Many tourists also choose bicycles to travel to the old town villages to visit such as Thanh Ha pottery village, the village "learn to grow farmers" Cam Thanh or Tra Que vegetable village, Kim Bong carpentry village …
Some travel agencies here have also built eco-tours by bicycle. However, many visitors come here to rent bicycles and explore the fascinating destinations of Hoi An. Bicycle rental service in Hoi An is also very popular with affordable prices.
4. DA LAT
Da Lat is famous for being the most romantic city in Vietnam with a cool atmosphere all year round and poetic space with many beautiful scenes. Besides, most of the attractions in Dalat are within a radius of 10km from the center, so traveling by bike does not take too much time.
Choosing a bike to walk will help visitors feel the fresh air here, immerse themselves in the poetic space of Ho Xuan Huong, enjoy the view of the city flower garden and roam the Love Valley … Couples mistresses here rarely miss the opportunity to take a tour around Ho Xuan Huong on double bicycles to enjoy the feeling of calmness, romance together.
If you are a adventurous person and want to try a strong feeling, hire a terrain bike to explore the wild, mysterious beauty of the destinations outside Da Lat city center such as Thac Pren, Waterfall Datanla, Cam Ly waterfall, Cu Lan village, the highest peak in Da Lat – Langbiang …