Cycling holiday tours in Vietnam as play level od stylish

Today, cycling holiday tours in most city streets in Vietnam meet people who ride bicycles, a fresh and modern image, calming the noisy life of big cities.
Quote 1: Playing bicycles is like the movement of playing a camera, attracting a lot of young people, who have entered the bicycle career, the competition for toys, accessories and equipment will not have stops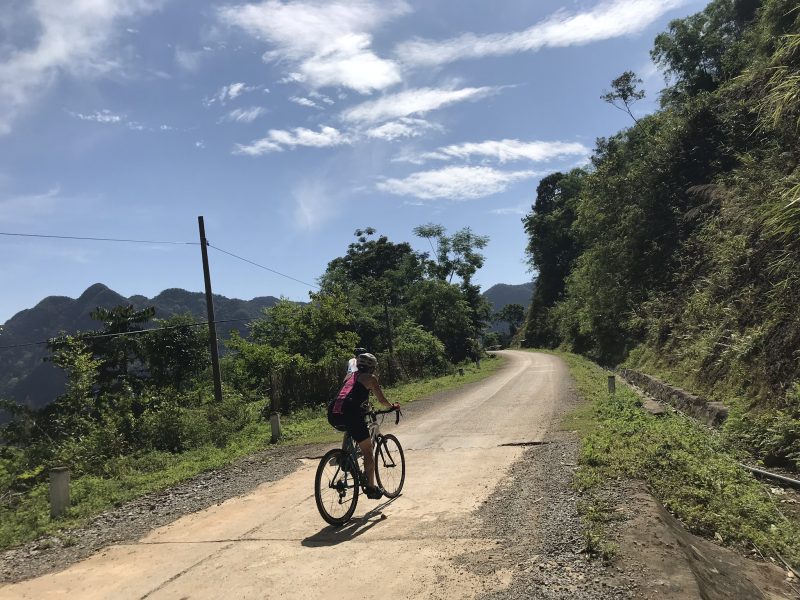 Looking for cycling holiday tours in Vietnam ? yes, you can found dozent of itineraries for cycling holiday in our website
Our popular cycling holiday tours in Vietnam is https://bikingvietnam.com/vietnam-cycling-holiday-10-days/
Vietnam cycling holiday itinerary around Vietnam is biking down the stunning coastline of southern Vietnam past turquoise bays, white beaches and palm tree-lined rice fields.
Explore the majestic Royal Tombs of Hue and ascend the Hai Van Cloud Pass for vast views of tropical mountains falling into the sea. Drift back in time while walking the cobblestone streets of Hoi An, a 2,200 year old trading port and relax and swim at the beach resort of Nha Trang…

"The earth is heating up" – The message that came from international organizations is actually known for several decades, but with Hanoi people; Ho Chi Minh City or Da Nang, more familiar exclamation this summer is still "hot and hot so hot". As a rule, summer time always makes people more frustrated, to feel this year may be hotter than the previous year. But hot and hot, on the city streets from the past few years, the image of boys and girls riding bicycles is increasing day by day, despite the sunny sky, despite the sweaty clothes. and cars and motorbikes keep on passing, spraying suffocating gas smoke. Cycling is becoming fashionable, attracting all walks of life in recent years.
In Hanoi, the road may encounter many types of vehicles, no doubt, is the road surrounding West Lake. From early morning to early morning, the cars have floated smoothly on the road, where the dew still has not melted and the sun has not made the lake pink. Contrary to the familiar image of the bicycle that was flooding to subsidy, today sitting on a bike means sports, beautiful and stylish. Those are the Space; Trek; Canonndale .. colorful colors, all shapes and sizes. Pedal to enjoy the clear air of dawn, pedal to watch the lake water and light ripples, plus pedal to see each other … There are hundreds of models, there are also thousands of reasons for city people to ride. Of course, the bike component is no longer limited to athletes or travel circles by vietnam cycling

Besides those who ride a little morning to start a new day, many young people have considered bicycles as their main means of transportation, only reluctantly moving to motorcycles or cars. It is worth admiring such hard-hearted hearts, because it is not easy to go to work, go to school, play and visit friends every day just by bike. Yet there are not a few remarkable examples on the forum. Bicycles have helped reduce a lot of personal spending books, while contributing to clean up the already polluted air. Someone will be able to interrupt, the exhaust is the government and the United Nations, how can we worry? If anyone thinks so, where to get clean air for the next generation? Just as everyone blamed the United Nations, when did Nhieu Loc canal ever release fish like last week in Ho Chi Minh City did people do it? It is a very clear confidant of young people on the forum discussing the issue of playing bicycles.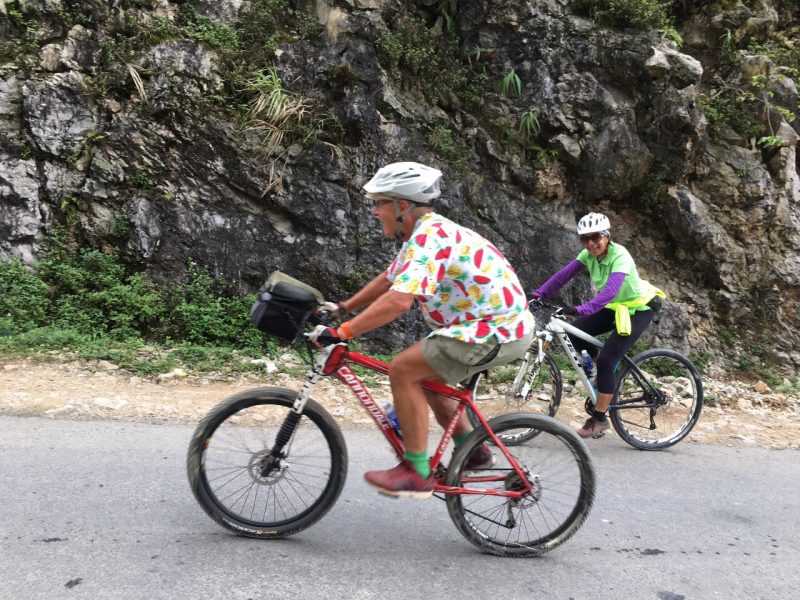 Tour guides, bank employees, marketing experts, those who work for NGOs and foreign investment enterprises to join the first wave of cycling, formed about 5 years ago, then attracted many other young people, of all ages and professions. And from there, on the tree-lined streets of Hanoi, in the middle of Hue citadel, it is quiet or in the endless noise of Ho Chi Minh City, more and more modern sports bicycles on the road. Unlike the influx of bicycles that ravaged the country in the early days of renovation, today people on the road have blown a new vitality to urban life, both fresh and modern, and calming down the rhythm. Noisy living in big cities.
These are the famous brand road cars BMC produced joint venture between Switzerland and America, Italy's Cinelli, Colnago, healthy shape, suitable for flat roads and still used for road racing athletes school It is very different that the mountain bike or MTB (Mountainbike) has a specialized structure for hilly roads, known as Litespeed brands; Yeti; Intense; Moots made in the US, quite expensive but can cross high mountains and cross uneven roads. With a titanium metal frame structure, the Moots line seems to be only for professional racing people, mountain enthusiasts, and for amateur drivers of Vietnamese youth, big brand spending Looks like it doesn't need too much. This explains the strong appearance of Trek cars; Giant or Cannondale is more affordable, suitable for non-difficult roads in Vietnam's mountainous and rural areas, more suitable when traveling in the street. Very few people are willing to spend several hundred million to play bicycles, most are satisfied with Trek; Giant .. tens of millions of VND and day and day with the group of hobbyists pedaling around shady roads to the suburbs or walking around the city.
Playing bicycles is both easy and difficult. It's easy to just buy a medium-class car, almost everyone can do it, but it is difficult to pursue passion, it just requires
Summary